Stephanie Jones: Book Review - My Sweet Revenge by Jane Fallon
Publish Date

Thursday, 26 January 2017, 8:47PM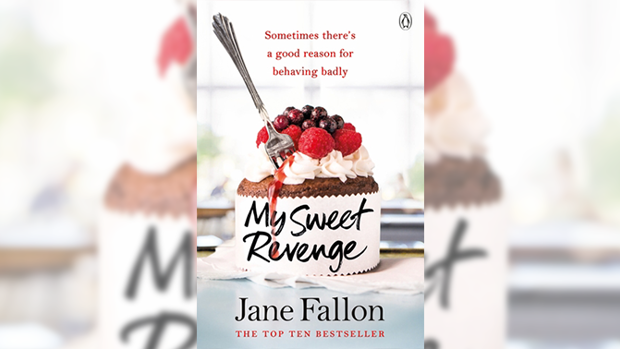 Author

By Stephanie Jones
A soap opera on paper, Jane Fallon's My Sweet Revenge concerns the marriage of Paula and Robert, who have been together since meeting in drama school 20 years ago. They share a daughter, Georgia, 17, and a comfortable London lifestyle afforded by Robert's steady gig on a prime-time TV series, Farmer Giles, whose preposterous storylines have the nation hooked.
Paula's life isn't set at a baseline of ecstasy, exactly – she was supposed to have her turn in the spotlight, with Robert assuming daddy duty, but somehow the moment never came – but she's happy enough, until she spies a text message that reveals an affair between Robert and Saskia, his on-screen wife and a woman he professes to loathe.
The shock of betrayal brings to the fore everything Paula has been ignoring, chiefly her weight, which has risen to 18 stone through a combination of inattention and her job in a bakery. Paula's plan for exacting revenge on the wayward Robert is simple: reclaim her youthful figure, lay on a charm offensive, make her husband fall back in love with her and lose interest in Saskia, then hand him his marching orders. It will demand all the acting she never got the chance to do.
Paula pursues her mission with the obsessive single-mindedness of a detective hunting a serial killer. She enlists Saskia's husband, Josh, to help her sabotage the illicit coupling; adopts a near-Olympian exercise regimen with the help of a personal trainer; and sets about befriending Saskia, a mindless confection of Botox and Bikram who hardly seems to have the attention span to maintain a two-year affair.
Paula's boss and confidante Myra serves as both accomplice and Greek chorus reassuring the reader that there's no need to invest any sympathy in clueless Robert, a vain poseur who scans the tabloids for unflattering shots of himself: "He has that smug thing going on. Like he's waiting for everyone to recognize him."
We have to assume that Robert has been dulled by fame, because none of what presumably drew Paula to him remains in evidence. Likewise, the appeal of narcissistic Saskia to Josh, a somewhat faintly drawn but normal character, is a mystery. Self-absorbed women abound, and in addition to her husband's paramour Paula is forced to contend with his sister Alice, a 38-year-old would-be actress who is still supported by her parents, no one being prepared to concede openly that there's only one employed thespian in the family.
A premise that in the hands of Gillian Flynn would be a terrifying psychodrama is in Fallon's a combustible melodrama propelled by a series of breakneck narrative switchbacks that can have a given character morphing from ally to foe, and back again, in the space of a few chapters. Fallon is apt to show and then tell, frequently ending paragraphs with a one-line round-up of what she has already described – "the joke's on me" / "I never imagined he would throw it all back in my face" / "I warned you there was a reason you should never snoop". This technique might irritate a close reader but be a boon to a distracted one.
Revenge, they say, is a dish best served cold. This story of payback is sometimes ludicrous, frequently hilarious, and most enjoyably consumed in one or two heady sittings, the better to savour the gleeful tomfoolery of the plot and overlook its less artful contrivances.  
Take your Radio, Podcasts and Music with you