Stephanie Jones Book Review: Nine Perfect Strangers
Publish Date

Wednesday, 10 October 2018, 8:15AM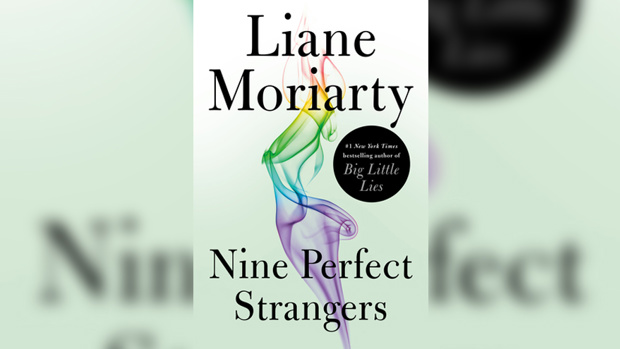 Liane Moriarty's latest novel, her eighth by my count, is a flawless product of a formula she did not originate but has carefully honed: entwine a group of people, each one quietly nursing a tragedy or morbid fear, and strike a match. In Nine Perfect Strangers she makes the entrapment literal in a climactic scene where patrons of "a boutique health and wellness resort" are locked in a room together, only to be released once they have outed all their secrets.
As the title suggests, most of the characters arrive at Tranquillum House unknown to one another, apart from the owner, a Russian émigré named Masha Dmitrichenko, and her long-time factotum Yao, and three guests, 40-something Napoleon and Heather and their adult daughter, Zoe.
Per the Moriarty patent, each is party to a tragic backstory, and the author's impeccable sense of timing and rhythm has the spotlight settling first upon 52-year-old Frances Welty, a one-time bestselling author of romance novels with two ex-husbands and a friend who sold her on the resort's unconventional, life-changing services.
Feeling as though there has been "some sort of cataclysmic quantum physic administrative error" to give her the life she has, Frances is ready to try anything, though when she wonders aloud to Yao whether she can endure the regimen of fasting, dawn tai chi and daily blood tests, he says it won't be a problem: "No one goes home early. It just doesn't happen."
Between the portentous foreshadowing of Tranquillum House as a luxe retreat with a dangerous difference and a cast that includes a young couple in a rocky marriage and divorcees looking for a quick body fix, Nine Perfect Strangers isn't vaulting a high bar for literary subtlety, but Moriarty plays comfortably to her strengths. She digs into paper-thin people and pushes them into shapes that resemble real, flawed and sympathetic folk who are chock-full of rage, grief and unconscious biases that will be blown to pieces by the ministrations of Masha, who has concocted a new protocol to stop her guests lapsing from their new healthy practices when they return to their regular lives.
Another Moriarty trademark is present in incisive shards of social commentary; Frances recalls a long-ago boyfriend's critique of her breasts "as if women's body parts were dishes on a menu and men were the goddamned diners." The nod to #MeToo is undermined somewhat by Masha as the stereotypical Russian woman of popular fiction: unsentimental, forthright to the point of brutality, intolerant of Western weakness and excuses.
Moriarty is Australian, and the settings of her novels nominally are too, but could be anywhere in the English-speaking world (witness Big Little Lies' shift to northern California when adapted for the screen). The people and dialogue are similarly malleable; there's no difficult slang or other oddity that would present an obstacle to a capable translator. This is an exceptionally smart move for a talented teller of character-driven stories who wants to make a living from writing, and Moriarty should be applauded for her entertaining, resonant stories that push a little much-needed sharpness into a culture that wants to dull everything down.
To be in to win a copy of Nine Perfect Strangers click here.
Every week Stephanie reviews the Book of the Week.
As the Coast book reviewer, Stephanie Jones shares her thoughts each week on the latest releases.
Stephanie has a BA (Hons) in history and English literature, and a background in journalism, magazine publishing, public relations and corporate and consumer communications.
Stephanie is a contributor to the New Zealand Book Council's 'Talking Books' podcast series (listen here), and a member of the 2016 Ngaio Marsh Award judging panel. She can be found on Twitter @ParsingThePage.

Take your Radio, Podcasts and Music with you