Stephanie Jones: Book Review - Rogue Lawyer by John Grisham
Publish Date

Friday, 16 October 2015, 9:54AM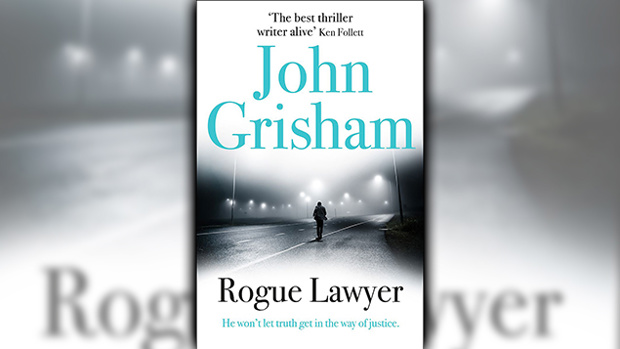 Author

By Stephanie Jones
John Grisham has at times flown without the legal eagles upon which he built his name, such as with the lighthearted 2001 novelSkipping Christmas, in which a family strives to avoid Yuletide madness. But the former attorney always comes home again, and has lately produced law-centric fare that ranges from gripping (2010's capital punishment thriller The Confession) to instantly forgettable (last year's Gray Mountain). Between his books for adults Grisham has also created the Theodore Boone series, which tracks the adventures of a wunderkind small-town kid lawyer.
Rogue Lawyer enters another realm, that of the renegade practitioner who takes on the cases no one else will and divides his life between courtrooms, cars and motel units. As Grisham reflects somewhat wistfully in a note to readers, it's a line he secretly wanted to pursue instead of the 'street law' – wills, deeds and the like – he practiced for 10 years before turning to writing.
The rogue lawyer Sebastian Rudd, in that case, might be read purely as a piece of wish fulfillment. He lives like an exiled dictator on a budget, furtively floating between fleabag motels and carrying a gun for protection from sundry enemies. He associates most with an imposing, taciturn man known as Partner, who serves as friend, bodyguard and factotum.
Rudd knows the parameters of the law and his own conscience, and has a satisfying win when he conquers an unscrupulous prosecution and biased judge to free a young, low-IQ client charged with double child murder. This sets Rudd up as clever and compassionate but not without his foibles: he is embroiled in an ongoing custody dispute with his ex-wife, with whom he has a seven-year-old son who is infrequently in his care. No conscience-free billing machine, he is plagued by the question of why he devotes his life to defending people who, for the most part, have done horrible things.
By way of illustrating the complexity of the rogue lawyer's life Grisham introduces character after character and multiple subplots that resemble short stories. Each has a polemical tone – the over-eager 'warrior cops' of a SWAT team kill an innocent woman and suffer no consequences; the wars on drugs and crime have done nothing but fill the nation's hopeless prisons with young black men – but the overall mood is one of resignation. The rogue lawyer always wins, but nothing really changes.
While the maverick-lawyer-for-hire protagonist can work a treat – see Michael Connelly's 'Lincoln Lawyer' Mickey Haller – Grisham's version, though skilled and strong-voiced, is a pale imitation. The brawny Partner is no match for Earl, Haller's loyal right-hand man. 
The effect of so many stories and tangents is cacophonous: it feels as if Grisham had so many ideas of fights his rogue lawyer would throw himself into that he didn't pause to consider structure or a character arc. Sebastian Rudd ends the novel in the same place he began, on the move, darting between nondescript motels and uncertain as to what the new day will bring.
Take your Radio, Podcasts and Music with you