Stephanie Jones Book Review: Testament
Publish Date

Thursday, 27 September 2018, 7:48AM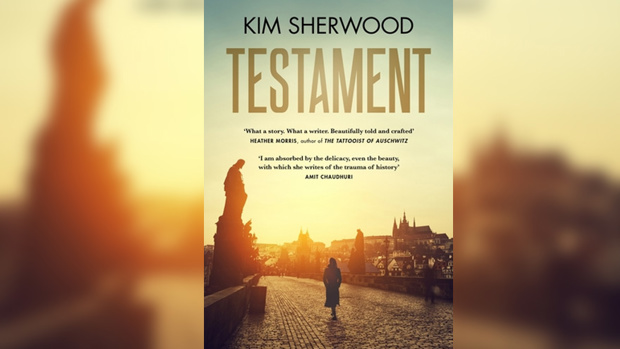 In tracing a fresh trail across the trammeled ground of Holocaust writing, Kim Sherwood has produced something singular and triumphal: a novel with the personality and intimacy of a memoir, urgent and necessary despite its seven-decade distance from the most serious events, which themselves have been excavated, pored over and lamented in millions of pages of fiction and historiography.
It is the Third Reich's final sick conquest that what took place behind the bloody screen of the Second World War continues to transfix us, even as fascism finds new adherents – but that is not Sherwood's point. She concentrates on the intimate, the tiny points of illumination painstakingly gathered by a bereaved woman who throws a bright light across the life of a celebrated artist who reincarnated himself in his own lifetime but left behind testimony that laid bare the miracle of his survival.
Upon his death in London, Joseph Silk is obituarised as "one of Britain's last twentieth-century art giants", but as his granddaughter Eva Butler knows, his nationality was a cloak he assumed, like his name and even his age. Eva is Australian, the daughter of Joseph's son John, a prickly, faithless fellow who wears his resentment of his father like a badge. Sherwood is wise not to indulge him.
Eva, who referred to her grandfather as Silk, has always known he maintained a protective perimeter: whenever she asked him to tell his life story, he would begin with a false date and birthplace, giving the lie to anything that might follow. Examining his possessions, Eva finds nothing to represent his childhood in Budapest, and recalls how he told her he trained himself to speak like a north Londoner: "I resigned Hungary, this past, for this life . . . It comes down to memory. And I remember nothing."
The mystery is waiting to be solved, and Eva traces the life of Joseph Silk back as far as Berlin, where the testimony of József Zyyad (a Yiddish name meaning "silk merchant") is held. Zyyad, the survivor who will become Silk, gave his responses to a list of more than 300 questions posed by the National Relief Committee for Deportees. He endured Mauthausen, which he knew even before he arrived was the camp known as the "bone-grinder . . . it's death by labour for the educated, for the intelligentsia . . . full of madmen"; Eva learns not from Silk but from historical sources that his father perished in Auschwitz.
Testament is in some ways a conventional story of a survivor who wills away memory, and the dead, through complete assimilation, but it also brings forth strands of history that have been largely untold in English-language fiction, such as the complicity of the Magyar (gentile) government in the genocide of the Hungarian Jews. The hand that various European governments had in the machinery and body count of the Holocaust remains hotly debated, and I'd be intrigued to know how Sherwood's perspective is received by Hungarian readers.
Most poignantly, Sherwood rejects the hero's narrative – the tempting picture of an emaciated survivor of a forced march staggering through burned-out streets to reclaim his family home and forge a life of wealth and acclaim. Jószef does indeed return to Budapest, but what follows is recovery, readjustment and again, the stubborn refusal of memory; in a British military facility, preparing for resettlement, he approaches the showers with trepidation and furtively pockets food in case this strange new abundance is snatched away. Testament is an excruciating, extraordinary novel by a writer with a sculptor's eye for detail.
To be in to win a copy of Testament click here.
Every week Stephanie reviews the Book of the Week.
As the Coast book reviewer, Stephanie Jones shares her thoughts each week on the latest releases.
Stephanie has a BA (Hons) in history and English literature, and a background in journalism, magazine publishing, public relations and corporate and consumer communications.
Stephanie is a contributor to the New Zealand Book Council's 'Talking Books' podcast series (listen here), and a member of the 2016 Ngaio Marsh Award judging panel. She can be found on Twitter @ParsingThePage.

Take your Radio, Podcasts and Music with you