Stephanie Jones: Book Review - The Bones of You by Debbie Howells
Author

Section

Publish Date

Friday, 24 July 2015, 9:13AM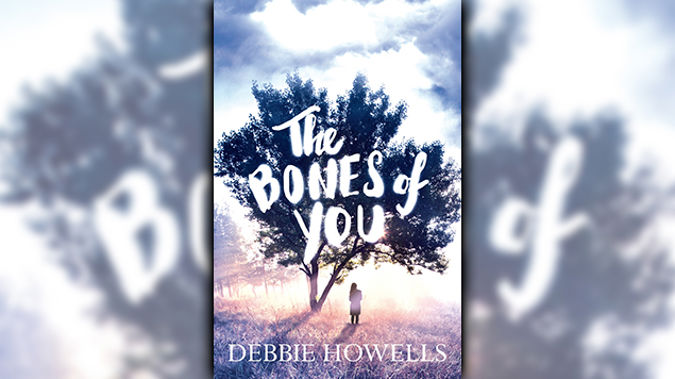 Debbie Howells' dead-teen family violence drama The Bones of You is escapist in a way that provokes more relief than fantasy: whatever fresh hell you may be going through, at least things aren't that bad. Eighteen-year-old Rosie Anderson, the daughter of ideal homemaker Jo and charismatic war correspondent Neal, is found murdered in local woods, prompting a frenzy in protagonist Kate McKay, an erstwhile friend of Jo's, that won't abate until Kate has solved the crime some 300 pages later. Official law enforcement barely features, for everything we need to know about Rosie's fate can be excavated from within her picture-perfect family.
Kate is the story's linchpin, moral compass and narrative fulcrum, and if she's a bit of a busybody who lacks much of an inner life beyond ruminating over plants – she's a gardener – and her love for her husband Angus and teenage daughter Grace, Howells balances Kate's dominant perspective with that of the dead and unavenged Rosie, whose passages reveal what went on behind the curtains of the Anderson home as she and her younger sister were growing up. It's a conceit practiced to superb effect in Alice Sebold's The Lovely Bones and less successful here, though the gradual introduction of Jo's point of view, and the revelation of an unexpectedly complex personality, provides some gravitas.
The Bones of You is not sufficiently agile or subtle to work as a cautionary tale, but it triggers contemplation of the pointlessness of chasing perfection. Somehow without realizing it, Kate acceded to the Andersons' code of secrecy by privately schooling Rosie in horse riding, and only considers the reasons for the lack of disclosure of a harmless pursuit when the poor girl's body turns up practically in her backyard.
It is as a study of a woman who loses everything that the novel works best. We meet Jo as a bereaved mother still able to put herself together perfectly, sitting with Kate sipping tea in an "[i]mmaculately clean and tidy . . . expensive" kitchen rimmed with top-shelf fixtures. A private woman, we learn quickly, "if not about the shops she buys her designer clothes from, or the gala balls and charity events she and Neal go to, then about the real stuff . . . the nitty-gritty of cherished hopes and dreams". Later, Neal and Jo are observed as a new couple, "not like everyone else . . . How pretty they are, how charming, how much energy they radiate." Admirers of Marian Keyes' This Charming Man will find similar themes to appreciate.
The scales fall from Kate's eyes a little later than from the reader's, as the price of that façade becomes known. The model home is a cage of brokenness and brutality, and Jo's desperation manifests in a clamouring for control, her obsession with appearance incorporating a surgical and dietary fixation that extends to her daughters. It's a nightmarish picture of a steadily shuttering mind.
Approach The Bones of You expecting an overwrought suspense-melodrama with a bit of equine action and fear no disappointment.