Stephanie Jones: Book Review - The Crime Writer by Jill Dawson
Publish Date

Thursday, 23 June 2016, 3:27PM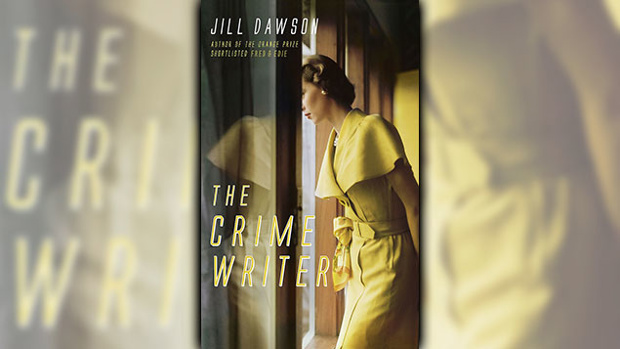 Author

By Stephanie Jones
Fitzgerald and Amis drank; so did Hemingway, when he wasn't philandering and hunting African lions. Woolf internalized her agony and walked into the River Ouse in a weighted coat. Pull back the curtain shielding a writer's life and you risk revealing a cluster of little miseries – but what if you picked just the right target, say a 20th century writer of celebrated thrillers known for her singular personal life? In The Crime Writer, Jill Dawson casts a fictional glaze over the life of Patricia Highsmith to produce a riveting psychological thriller that might have come out of its own subject's hands.
Pat is living alone in 1950s Earl Soham, frightened and in hiding from a stalker. She drinks Scotch and smokes Gauloises around the clock, and bristles at her "famous crime writer" sobriquet: "Would you call Dostoevsky a crime writer for writing Crime and Punishment? Edgar Allan Poe?" Pat regards herself as a writer of suspense novels, and disparages the work of Agatha Christie and Ngaio Marsh as the "implausible fantasies of simpering ladies".
Pat's misanthropy and contempt are matched by her libido, which is currently directed at Sam Gosforth, a younger, married woman. Despite the intensity with which she feels both desire and – as we will witness – rage, Pat is also capable of dispassion, and she judges that the less experienced Sam will need careful handling so as not to become overwhelmed.
What begins as a fraught love story told from the perspective of a frustrated and reclusive writer becomes, with the intercession of a Black & Decker drill, a crime – no, a suspense – novel in the mold of Highsmith's own. Fans of her work will identify pleasing parallels: one of The Crime Writer's victims is dispatched in a manner recalling Tom Ripley's brutal ministrations to the skulls of Dickie Greenleaf and Freddie Miles in The Talented Mr Ripley. Highsmith biographer Joan Schenkar's description of "the low, flat, compellingly psychotic murmur" of her prose is revived in the reportage of a blowsy journalist, Ginny Smythson-Balby, who flatters and briefly intrigues Pat, then unnerves the increasingly unstable writer.
It's in conversation between Pat and Ginny that Dawson revives the deathless question of how much of a writer's life can be parsed from their fiction. Dawson is as adept a researcher as storyteller, as details of Pat's childhood, maternal relationship, sexuality, and past traumas, including the self-inflicted death of an ex-girlfriend, are drawn from the well of Highsmith's life. Her lighter idiosyncrasies, such as her habit of taking a handbag stocked with live snails to social gatherings, are also revived.
The Crime Writer, then, works as its own double agent, in a fond nod to Highsmith's partiality to the identity switch. One reading finds a straightforward suspense story stacked with deliciously unlikeable people and rife with period detail; another offers a fascinating fictive stroll into the mind of a writer who veers off the path of invention on to one of action. After all, as Pat muses, murder isn't always murder. "Sometimes we dress people up in certain clothes and outfits, soldiers, executioners, abortionists, and say: It's OK for you to take a life."
A novel with the perspicacity of the work that inspired it, The Crime Writer is an homage wholly deserving of a credit all its own.
Take your Radio, Podcasts and Music with you