Stephanie Jones: Book Review - The Girl In The Spider's Web by David Lagercrantz
Publish Date

Thursday, 17 September 2015, 4:03PM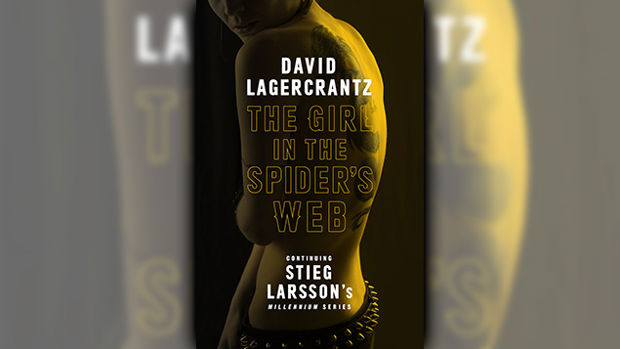 Author

By Stephanie Jones
Stieg Larsson, the Swedish creator of the Millennium trilogy, might define the phrase 'hard act to follow'. Before he died in 2004, he completed three crime novels of which, more than a decade on, 80 million copies have been sold. Larsson intended a 10-volume series exploring the adventures of computer hacker Lisbeth Salander and investigative journalist Mikael Blomkvist, and wrote around 200 pages of a fourth manuscript.
Based on an outline produced by Larsson's fellow Swede, author and crime journalist David Lagercrantz, the baton was passed, and so we have The Girl in the Spider's Web, a pacy navigation of – per the Larsson blueprint – political and corporate corruption, and specifically the grimy underbelly of global web and homeland security. The Säpo, the Swedish Secret Police who shielded Lisbeth's notorious father, criminal mastermind Alexander 'Zala' Zalachenko, feature, as does the United States' NSA and various invented IT security firms and research institutions.
The text is busy with live bodies and references to earlier players in the series, and a helpful glossary of characters prefaces the novel, whose primary plot centres on the work of Frans Balder, a single-minded scientist whose work in the field of artificial general intelligence is so prized that he is killed for it, his eight-year-old son August the only witness to the murder. August has a few things in common with Lisbeth, most notably a photographic memory, and can draw a detailed rendering of the assassin.
One way and another, Lisbeth and Mikael are reunited in pursuit of wrongdoers near and far who would commit multinational industrial espionage and use stolen software for nefarious ends. (Lagercrantz must have been excruciatingly aware of precisely which conversations and encounters the legion fans of Lisbeth, in particular, would expect of him.)
The hunt offers respite to both, with Mikael frustrated by the perpetual vulnerability of Millennium and Lisbeth, "rich as Croesus" and a bit bored, amusing herself with advanced malware that can access any system.
Much of The Girl in the Spider's Web is regular crime fare, but for reasons that become clear, Lagercrantz frequently and conspicuously summons the spirit of Zala. At one point, Lisbeth, musing on his vicious treatment of Agneta, mother to Lisbeth and her estranged twin Camilla, reflects on what Zala left behind. "She was convinced that that sort of evil never goes away. It merely migrates into other forms." There is no evil in Lisbeth, who manifests a morally complex righteousness that is similarly expressed, in a more polite and orderly way, by Mikael.
Where then, can it have gone? The answer lies with Holger Palmgren, Lisbeth's trusted former guardian, who knows more about Lisbeth's early years, and those of her sister, than he probably cares to. With his exposition to Mikael it struck me what a lot Lagercrantz bit off by claiming another's beloved inventions and moving their biographies forward into uncharted territory.
The ending is more stimulating than satisfying: it left me feeling that I was watching Lisbeth standing on the edge of a crevasse, wondering whether to jump, wait to be pushed, or fight to the death (and I'd take that bet). Lagercrantz shows what form that evil migrated into, and only book five can tell us where it goes next.