Stephanie Jones: Book Review - The Grownup by Gillian Flynn
Publish Date

Thursday, 3 December 2015, 3:21PM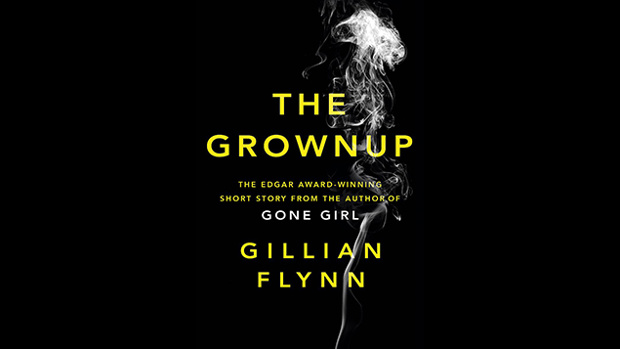 Author

By Stephanie Jones
The short story is the perfect package for the time-poor reader. In just a few dozen pages, often less, it plops you down in another world that may, depending on the plot, feel like a lullaby, a rollercoaster or a foray into grand absurdism (see Kafka's novella The Metamorphosis for a transcendental example of the latter).
Masters of the form, from Poe to Dahl to Cheever and Chekhov, not to mention the magnificent Munro, have used it to showcase nearly every conceivable human experience, from Parisian bloodshed to small-town Ontario life to unstinting Egyptian hospitality. In 'The Grownup', Gillian Flynn's Edgar-winning short story for George R R Martin and Gardner Dozois' 2014 cross-genre anthology Rogues and her first published work since the mind-bending Gone Girl, a sex worker with repetitive strain injury segues into fortune telling / psychic services, where making a living is easy: Tell people what they want by asking them what they want.
The psychic's grifting abilities, at least, are come by honestly, from a childhood with a work-allergic mother. She remains nameless, known only by the nickname of 'Nerdy' bestowed by her boss, Viveca (nee Jennifer) in reference to her constant reading. A high-school dropout, the psychic is convinced that she is smarter than everyone around her but believes that if she ever "got around really smart people – people who went to universities and drank wine and spoke Latin – that they'd be bored as hell by me . . . The question is: How do you find smart people?"
The answer might come with the arrival of Susan Burke, who fears that a malevolent spirit is present in the massive Victorian pile she shares with her young son, Jack, and 15-year-old stepson, Miles. Susan's husband and the father of the boys is frequently away on business. Susan and Miles are not close, she tells the psychic: Please will the psychic visit, cleanse the home, proffer some advice on familial relations? The psychic duly complies, and the perfectly composed 65 pages of 'The Grownup' rush by in a chilling, thrilling flash.
Readers familiar with Flynn's fiction will recognize common tropes. A family harbours unsettling, perhaps lethal secrets; it's not clear, after a while, who is telling the truth. Just as Gone Girl's Nick Dunne was written to perplex the reader (faithless wife-killer or abandoned husband?), Miles, "never a sweet boy" by his stepmother's account, could be a fledgling psychopath or a lonely teenager stuck in a haunted house with a stepmother who can't stand him.
Tonally and thematically, Flynn's short story styling has much in common with that of Roald Dahl, whose ability to compress wit, venality and mendacity into a handful of pages remains unsurpassed. Readers wanting more in the flavour of 'The Grownup' would do well to seek out the likes of 'The Way Up to Heaven', 'Taste' and 'The Visitor', where things don't end well for those who stir up trouble.
Take your Radio, Podcasts and Music with you