Stephanie Jones: Book Review - The Heart's Invisible Furies by John Boyne
Publish Date

Friday, 24 March 2017, 1:18PM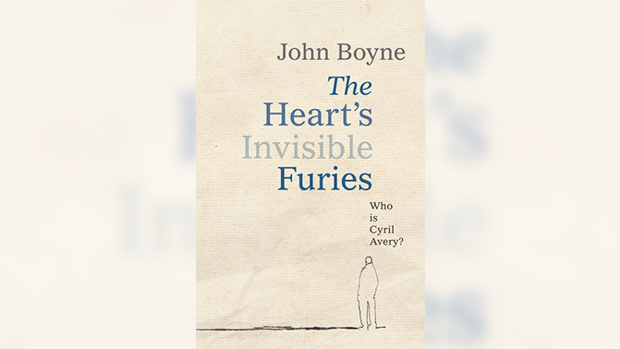 Author

By Stephanie Jones
"I look back at my life and I don't understand very much of it," Cyril Avery confesses towards the end of John Boyne's stupendous The Heart's Invisible Furies, which unspools Cyril's life in seven-year increments. We, however, understand everything, such is Boyne's nose for the caverns and chambers of the human psyche and the grand sociocultural delusions of which individuals are both victims and perpetrators. The time lapse is likely a nod to the pseudoscientific notion that the body is renewed every seven years, and from 1945 to 2015, one ostensibly ordinary life is shown to be anything but.
Boyne's unsparing, nearly 600-page account of Cyril Avery's existence begins in utero, when his teenage mother Catherine Goggin is cast out of the village of Goleen at the foot of a Catholic priest who will himself become a father of two (but remain frocked, in the Irish tradition). She will return only once, as an old woman, to stand at her parents' grave.
The bus ride to exile in Dublin introduces Catherine to Seán MacIntyre, whose brutal end comes only months later and smashes the vestiges of her sheltered worldview. The coupling of Sean and his lover, Jack Smoot, sets the tone for the novel's frank reckoning with humanity's failings, and is mirrored decades later by the mercifully longer, equally happy but also clouded union of Cyril and Bastiaan Van den Bergh, the Dutch doctor with whom Cyril lives in 1980s New York, where both take up arms at the epicentre of the North American AIDS epidemic.
Time and again Catherine will have cause to rue the marrow-deep ignorance and parochialism bred by Irish Catholicism and its purveyors. The whole life of her first son, who is adopted at birth by banker Charles Avery and his novelist wife Maude, is a slow emergence from the straitjacket of external homophobia and his own sexual illiteracy, beginning with Julian Woodbead, a near-mythical erotic figure in the first three decades of Cyril's life.
This is not to say the novel is monothematic; on the contrary, its epic scope and ambition is comparable to that of The Goldfinch, though unlike Donna Tartt, Boyne is roaringly funny. Charles and Maude's strict rule about the use of "adoptive" in any discussion of their family ("you're not a real Avery") is a running gag that never tires, and Mary-Margaret Muffet, the embodiment of condemnatory godliness to whom Cyril becomes errantly affianced, lives and dies in unwitting comedy.
A life marked by episodes of profound loneliness is also one in which Cyril amasses love, a member of a random family formed by serendipity. Some coincidences may be hard to swallow, but the world is too small, and Boyne too poetically just a storyteller, for mother and son not to encounter one another again.
The title struck me as grandiose before I'd absorbed this magnificent tale and the phrase's origin – Hannah Arendt's line about the poet Auden, that life had manifested "the heart's invisible furies" on his face. Boyne has truly done the same upon the page. If there is a more complex and endearing figure than Cyril in current literature, brought to life with more incandescent prose, I'd appreciate an introduction.
Every week Stephanie reviews the Book of the Week.
As the Coast book reviewer, Stephanie Jones shares her thoughts each week on the latest releases.
Stephanie has a BA (Hons) in history and English literature, and a background in journalism, magazine publishing, public relations and corporate and consumer communications.
Stephanie is a contributor to the New Zealand Book Council's 'Talking Books' podcast series (listen here), and a member of the 2016 Ngaio Marsh Award judging panel. She can be found on Twitter @ParsingThePage.

Take your Radio, Podcasts and Music with you