Stephanie Jones: Book Review - The March of the Foxgloves by Karyn Hay
Publish Date

Monday, 5 December 2016, 12:42PM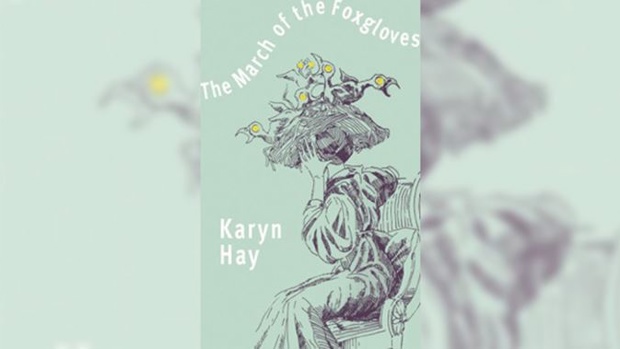 Author

By Stephanie Jones
Body positivity was not a concept en vogue in 1890s Britain, but Frances Woodward and her bold best friend Dolly embrace it in Karyn Hay's enthralling The March of the Foxgloves. The nude photographs keen amateur Frances takes of Dolly (and the unconsenting Benedict Hunt, Frances's one-time paramour and the romantic equivalent of potato blight) veer into the wrong hands when 26-year-old Frances arrives in Tauranga from Auckland in 1893. As sketched by Hay, whose story is infused with humour by turns profane and elevated, the results are as socially deleterious for Frances as they are amusing to the reader.
Frances's departure from her family home in London, her solo travel to a distant colony, and her pursuit of a pastime unusual for a woman combine to rouse the suspicions of Eamon Bleakley, an Irishman who has made his fortune in the Bay of Plenty and whose old contact, Alfred Woodward, has asked him to put his daughter up. She's the last thing Eamon needs, constantly irritated as he is by life "in a house luxuriating in women".
The Bleakley marriage, which has produced three daughters, is on thin ice, with Eamon resenting his wife Hope's spending on social gatherings and Hope irked by his parsimony and fussy facial hair. Dangerously, Hope is drawn to an acquaintance, village playboy Marshall Harding, whose entanglement with a Brazilian woman is fodder for conversation in the parlours of Tauranga.
Frances's spell in Auckland is uncomfortable, the hospitality of her hosts, the Skiffingtons, being less than enthusiastic. Mr Skiffington, she observes, "appeared to have no character at all, or perhaps his character had been burnt out of him under the colonial sun, like a fever." She is surprised to find the New Zealand she had imagined, with "avenues lined with palms, where native women lazily gathered crimson flowers", nowhere in evidence. As fish out of water tend to do, she reflects on what she left behind, feeling rising anger toward the "fraud" Benedict Hunt, who made her "the mistress of his own gratification."
There are echoes of Colm Toibin's Brooklyn in Frances's uncertainty, her instinctive appreciation of the new, and the pull of "Home". She'll go back to London in six months, she assumes. Like Lindsey Dawson, whose exuberant Scarlet & Magenta is set in colonial Bay of Plenty, Hay shows how the region's magnetism has its way with the best-laid plans of newer residents.
Is Hay a comic novelist? This work would suggest so, replete as it is with arch asides such as a sly dig at Australia, "where deep thinking, while commendable, was not a necessary adjunct to life." Certainly, Frances is a woman of great wit, perceptive and brave. She joins the feminist vanguard petitioning Parliament to extend the franchise to women, and decides, almost subconsciously, not to give in to humiliation or overlook how men slight women and discount their ability and intelligence.
The tone turns sombre when Hay lifts a window on the racism levelled at Maori and Chinese. The phrasing is jarring to a 21st century ear, and out of a child's mouth, popular rhymes and expressions of the period are downright chilling.
The March of the Foxgloves is the kind of novel you can rocket through, propelled by the sharp bends and kinetic twists of the plot, or read slowly, savouring the languidly sensual prose. Hay is a sly and delightful wordsmith, a grand raconteur of the page, in whose hands historical fiction feels utterly current, even urgent. It's been a long time between drinks for fans of Hay's fiction, her only previous published novel having come way back at the turn of the millennium, but if we're very, very lucky, she may have more up her sleeve.
Take your Radio, Podcasts and Music with you