Stephanie Jones Book Review: The Mercy Seat
Publish Date

Thursday, 7 June 2018, 12:24PM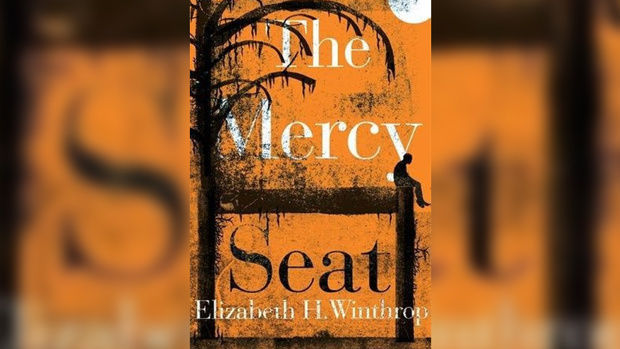 In Elizabeth H Winthrop's The Mercy Seat, which takes place in the midst and the aftermath of many kinds of organised crime, the object of the title is an electric chair. It is being transported from Angola, a major penitentiary in Louisiana, to the smaller St Martinville prison, where a young black man is to be executed for the crime of rape. The year is 1943.
The story of the condemned man, 18-year-old Willie Jones, both is and is not the point. He is, Winthrop explains in an afterword, a conflation of two real men: Willie Jackson, who in 1951 was put to death in Mississippi's travelling electric chair for raping a white woman; and Willie Francis, who survived a botched execution in 1946. In the official record, Willie Jones's crime is monstrous: he raped a white woman his own age, and she later killed herself. But in the common knowledge of the townsfolk, the woman was his girlfriend, the relationship was consensual, and the die was cast when her father, a Klan member, learned about their coupling.
The Mercy Seat is not a large tome, but within it Winthrop constructs worlds. Twenty-four-year-old Lane is an Angola inmate who serves the state, his owner, by chauffeuring the "terrible cargo" to its temporary home; his journey is only marginally more comfortable than that taken by Frank Jones, who drives a failing mule to get him to the prison in time to farewell his son.
Equality is not a word; Jim Crow endures. Dale and Ora run the service station he inherited from his uncle 20 years earlier, when the couple moved from New Orleans to take on a business that offers little more than subsistence. An old "Whites Only" sign still hangs on the door, and even poor whites are better off than the "Negroes" – many still use the alternative epithet – who occupy tenant shacks on the surrounding land. The couple is unintentionally subversive, Dale by withholding from his wife information about their 18-year-old son, who is serving in Guadalcanal, and Ora by sharing treats and talking with the black youngsters who live around her store.
The Mercy Seat observes people in stasis, trapped by circumstance or their own culture. Lane, given an opportunity to escape, stays put – where would he go? Polly, the lawyer who prosecuted Willie Jones, reassures himself that guilt was proved in a court of law. His wife is having none of it: ". . . you're a fine lawyer and there's no doubt about that, but a chipmunk could have had that boy convicted. It was his word against a white man's." Father Hannigan, the condemned man's last companion, chose to mission in the Deep South, only to find that the powers of poverty, bigotry and fear outweigh the power of God.
Many writers and filmmakers – from Zora Neale Hurston to Steve McQueen to Ava DuVernay – are meticulously canvassing the story of America as a nation built on the backs of kidnapped, enslaved people. Few have the sheer talent, courage and narrative discipline to lead the reader or viewer up to an entire landscape of hatred, contempt and fear (which, in the 21st century, has not retreated but shapeshifted) and demand they gaze upon it. This uncompromising piece of work does so unwaveringly, with an intimacy that makes The Mercy Seat feel like the first draft of an unconscionable history.
To be in to win a copy of The Mercy Seat click here.
Every week Stephanie reviews the Book of the Week.
As the Coast book reviewer, Stephanie Jones shares her thoughts each week on the latest releases.
Stephanie has a BA (Hons) in history and English literature, and a background in journalism, magazine publishing, public relations and corporate and consumer communications.
Stephanie is a contributor to the New Zealand Book Council's 'Talking Books' podcast series (listen here), and a member of the 2016 Ngaio Marsh Award judging panel. She can be found on Twitter @ParsingThePage.

Take your Radio, Podcasts and Music with you