Stephanie Jones Book Review - The Most Beautiful Woman In Florence
Publish Date

Wednesday, 28 June 2017, 3:36PM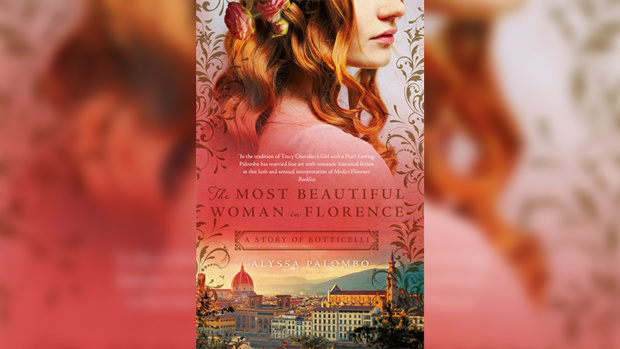 Author

By Stephanie Jones
The Most Beautiful Woman in Florence is subtitled 'A Story of Botticelli', and in Alyssa Palombo's intoxicating novel of 15th-century Italian art and romance, the venerated painter Sandro Botticelli does feature, and the story – or a version of it – of the production of his masterpiece, The Birth of Venus, is told.
However, the novel doesn't belong to him but to Simonetta Cattaneo, a woman retrieved from the footnotes of history and given lovely form and voice (with hints of early feminism) by Palombo, who writes with unabashed enthusiasm about the world of Italian Renaissance art and heady society parties in which Simonetta moves.
Known in her lifetime as the most beautiful woman in Florence – and, by some accounts, in all of Italy – Simonetta, from minor nobility in Genoa, became a friend to the Medici family, the Florentine political dynasty which produced two popes, upon her marriage to Marco Vespucci, a cousin of the famed explorer Amerigo Vespucci. In short, she had connections to power and money, and it is left to Palombo to use the boundless avenues of fiction to fill in the blanks of a life lost to history.
Trouble is semaphored almost as soon as Simonetta – at just 16 – makes a match with the 20-year-old Marco. Her parents truncated her education once her charm and remarkable beauty ensured her marriageability, but all Simonetta wants is the opportunity for higher learning, and her union with Marco affords her access to the Medici library and conversation with great artists and thinkers – including Lorenzo de' Medici himself, who tells Simonetta he wants to make Florence the new Athens, "where learning and beauty are prized above all."
But Simonetta's privilege costs her: as she is feted and celebrated and her style is imitated (in this respect, she's like an early Jackie Kennedy), an openly jealous member of her circle tells her she has won the "contest of being a woman" and should beware the Florentine women, who "never forget what game it is they are playing." Simonetta's father, too, had made a vague but portentous, and quickly disregarded, allusion to the dangers of marrying into Florentine high society.
The Most Beautiful Woman in Florence is as melodramatic as any soap opera, but amidst the infidelity and the figurative rending of garments it provokes – as much as we consider ourselves an evolved species, Palombo suggests not much has changed on the monogamy front in 500 years – there is a kernel of true love, depicted with earnest sweetness.
The Medicis were perhaps the most important arts patrons of their era, and Botticelli's commissions included some of the Sistine Chapel paintings. Palombo writes beautifully and with considerable expertise about the art Simonetta might have lived with and contributed to, and her role as Botticelli's muse-lover, while (as far as we know) invented, makes for an endearing and entertaining story. According to historical record and as the final chapters suggest, Simonetta's life came to a sad and premature end, and she had no children. Palombo's reinvention adds weight and worth to those footnotes bearing her name.
To get in the draw to win one of five copies of The Most Beautiful Woman In Florence by Alyssa Palombo click here.
Every week Stephanie reviews the Book of the Week.
As the Coast book reviewer, Stephanie Jones shares her thoughts each week on the latest releases.
Stephanie has a BA (Hons) in history and English literature, and a background in journalism, magazine publishing, public relations and corporate and consumer communications.
Stephanie is a contributor to the New Zealand Book Council's 'Talking Books' podcast series (listen here), and a member of the 2016 Ngaio Marsh Award judging panel. She can be found on Twitter @ParsingThePage.

Take your Radio, Podcasts and Music with you