Stephanie Jones: Book Review - The Muse by Jessie Burton
Publish Date

Thursday, 30 June 2016, 2:20PM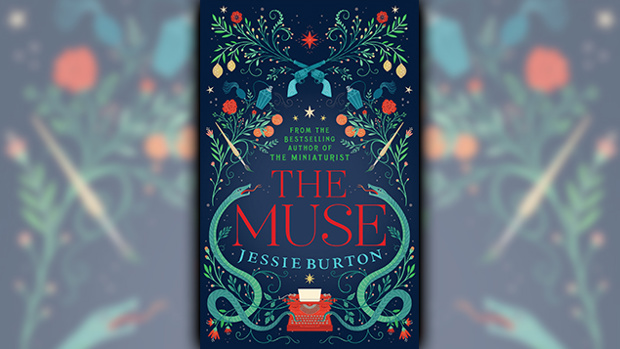 Author

By Stephanie Jones
The Dutch Golden Age painter Judith Leyster didn't have it too bad. She was esteemed by her contemporaries during her lifetime, and amassed a body of work that today hangs in the world's most celebrated art venues, from the Louvre to the Rijksmuseum and London's National Gallery. Trouble is, for more than 200 years after her death in 1660, her entire oeuvre was attributed to a man, Frans Hals.
The history of art is littered with male signatures on the work of women, for reasons mendacious, protective and often stubbornly opaque. In Jessie Burton's sophomore novel, The Muse, artistic deceit is the bedrock of a story that leads from pre-civil war Spain to 1960s London, where a mysterious painting excites the head of an institute for the arts.
The two eras are each anchored by one woman and connected by a third, the enigmatic Marjorie Quick, a chain-smoker in "brave trousers" who offers a trial position at the Skelton Institute to Odelle Bastien, a young West Indian who moved to London with her best friend, Cynth, five years earlier. Odelle, whose intelligence and aptitude are no match for her skin colour, has been labouring in a shoe store. On meeting the older woman, who prefers to be known as Quick, Odelle wonders whether she is related to Edmund Reede, the man in charge of the institute. How, other than nepotism, could a woman's name be engraved on a door?
At Cynth's wedding reception Odelle meets Lawrie Scott, with whom she embarks on "a fabulous sickness" of a courtship. Lawrie's prized possession is a painting of a girl and a lion, signed only "I.R", that was owned by his late mother. The truth about the painting will take the novel's length to emerge, but its lineage is doubtless impure, its transfer of ownership hazy – one "doesn't just happen upon" such a piece, Quick tells Odelle – and its inception eventually traceable to 1936 Spain, where young artist Olive Schloss lives, "a survivor of her parents' marriage", with her mother Sarah, a chronic depressive, and her Austrian Jewish father Harold.
Into the mix enter siblings Isaac and Teresa Robles, agitators against poverty and fascism who inspire the Schlosses to confront with long-accepted precepts. Isaac and Olive's love story mirrors that of Odelle and Lawrie only momentarily, but both unions are marked by questions of how art is made and who is permitted to claim it.
Burton's command of period, place and voice is marvellous, and themes of race, class and the limitations of sex are explored with delicate authority. Odelle and Cynth speak to one another in a relaxed, shorthand vernacular that Odelle replaces with the Queen's English when in other company. She is perplexed by the common assumption that she is an authority on Africa or the history of Caribbean peoples, for as the recipient of a colonial education, she is as familiar with Latin and the works of Dickens as any Old Etonian.
Taken as a whole, The Muse is both expansive and close, the real intimacy percolating not between its romantic couples but in the fascinating bond between Odelle and Quick, both of whose public personas are forged by their times. In the end, a weakening Quick is fully known by her astute protege: "Somewhere inside her memory, a drawbridge had been lowered, and the foot soldiers of her past were pushing through in serried ranks."
The Muse is every bit as layered and affecting as Burton's debut, The Miniaturist, and more complex and intriguing for its sketching of the immigrant experience in 1960s Britain and of the persistent dichotomy, for women then and now, between promise and restriction.
Take your Radio, Podcasts and Music with you