Stephanie Jones: Book Review - The Paris of the West by Karen McMillan
Publish Date

Thursday, 14 April 2016, 3:33PM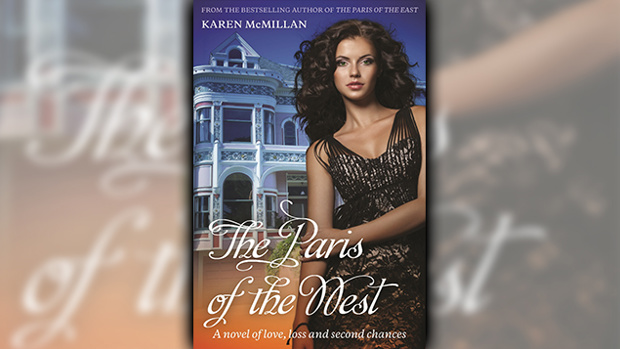 Author

By Stephanie Jones
Of metropolises that promise the American dream to bruised yet hopeful migrants, New York City has been the historical vanguard. But on the opposite coast, San Francisco was as magnetic a lure to those seeking to slough off old, hard lives and be born anew. In Karen McMillan's new novel The Paris of the West, a sequel to last year's Warsaw-set The Paris of the East, the indefatigable Domek family does just that.
In the earlier installment, Rafael and Celina endured a long separation while Rafael served as a pilot in Poland and then the RAF, and Celina worked for the Polish Resistance. The worst of the Third Reich's parade of torments were inflicted on Celina before she and Rafael were finally liberated from their ruined continent, but The Paris of the West opens with their early 1948 arrival in their new home city, where Rafael's parents eagerly welcome the couple, Rafael's brother Marek and Celina's professor father.
As McMillan shows, an immigrant family that has been stripped down to a few shaken survivors takes nothing for granted, and the generosity of Aron and Beatrycze Domek towards their daughter-in-law and her father is touching and convincing.
It would be utterly implausible to propose that the safety of a peacetime city brings any respite from the fearful habits formed over a decade, and McMillan presents Rafael and Celina as a couple far removed from the bloom of youth and love and aged beyond their years. They desperately want a child but are unable to rediscover a sexual connection; both bear scars of war and are obvious candidates for a modern diagnosis of post-traumatic stress disorder. The fearless flyboy is now a thin desk worker who flinches at a car backfiring. Celina is consumed by memories of her experience as a Ravensbruck 'guinea pig', about which she never speaks, and no one asks.
A not insignificant complication is the secret mutual attraction of Marek and Celina, which McMillan brings to a merciful close with the entry of the seductive Serafina Santini, an Italian-American singer working in the bar of the building where Marek has set up a basic apartment. (There are no villains in this piece aside from the ghosts of Europe's death camps, and the prospect of romance between pseudo-siblings is one that McMillan wisely dampens – after it spotlights the chasm between Celina and her husband.)
Marek's story illuminates the possibilities for an educated polyglot migrant who shows gumption in a world remaking itself: a journalist and poet in Warsaw, he crafts a portfolio of his newspaper reportage rewritten from memory and lands a current-affairs columnist job with the San Francisco Chronicle.
McMillan is a first-rate researcher whose generous treatment of her Northern California setting borders on veneration. Some of the action takes place in the Fillmore District, a colourful 20-block neighbourhood that was home to generations of local and international migrants.
The Paris of the West is a most readable symphony of history and romance that neatly concludes each character's arc and ushers them, lively and aglow, towards a promising future. McMillan is an empathetic observer of sorrow and rejuvenation, and the reader wonders what future stories might be mined from a city that will mature into the locus of the American counterculture, Vietnam War protest and the early gay rights movement.
The noble Domeks would be fine candidates for a lengthier, if more genealogically restrained, family saga in the mold of Jane Smiley's Last Hundred Years trilogy. Former Polish Underground members toting antiwar placards on Haight-Ashbury? Stranger things have happened.
Take your Radio, Podcasts and Music with you