Stephanie Jones: Book Review - The Perfect Girl by Gilly Macmillan
Publish Date

Thursday, 17 March 2016, 3:23PM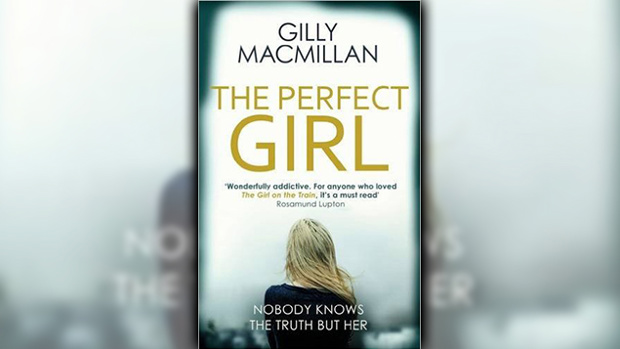 Author

By Stephanie Jones
The truth will out, goes the dark promise, and within the camouflage of a newly constructed ideal family is hidden a secret that will blow it all to hell. Gilly Macmillan's chilly The Perfect Girl (a title soaked in irony) unfolds like a well-constructed horror story, as the figure at its centre, a blonde "ice maiden" and talented pianist, is drawn inexorably into her own terrible past.
Macmillan is given to neat phrases such as the "Second Chance Life", the new situation of Zoe Maisey and her mother, Maria, after they move to Bristol from Devon and Maria remarries. With Chris, Maria has baby Grace and a magazine-ready home that is worlds away from the comfortably disheveled dwelling she shared with Zoe's father, Philip. Crucially, they have achieved literal distance from the event several years ago that had Zoe jailed for the deaths of three high-school acquaintances.
Chris and Grace give mother and daughter a new surname and purpose, with his teenage son Lucas another anchor in their reinvented lives. The couple met through the children, both musical prodigies who, as the novel opens, are performing a recital together. But by the next morning, this random family has well and truly blown apart. Even if you try your damnedest not to go home again, home might come looking for you.
In a novel whose best qualities are its vulnerable yet dauntless heroine and a slow-motion-car-crash disposition, there is an odd discordant note in the throwback figure of Sam, the lawyer who handled Zoe's criminal case. He is today having a moribund affair with Maria's sister, Tessa, a vet whose marriage to Richard is imperiled by his alcoholism.
Sam has other, even more serious, problems, and perhaps Macmillan intends his arc as a crack to let the light in: life, in all its beauty and horror, persists beyond the narrow frame of Zoe's disaster. Or possibly it's a modern middle-class version of King Tut's tomb, in that everyone in Zoe's vicinity when she made the mistake of a lifetime is now pursued by catastrophe.
Like Paula Hawkins' bombshell bestseller The Girl on the Train, to which Rosamund Lupton favourably compares The Perfect Girl, it might be categorized as "domestic noir", with Macmillan deftly juggling themes of bullying, intimate partner violence, teenage sexual harassment and the limits of punishment.
The most poignant moment comes not from any family dynamics but in a conversation between Tessa and Tom Barlow, the father of one of the three dead teenagers. After they speak, she follows him home and watches as he enters the embrace of his wife and surviving children, his grief momentarily dulled. The contrast of his workaday life with the vast comfort of Zoe's, thanks to her liberty and Chris' money, is harsh and acute.
As Macmillan's sophomore novel, following her successful Burnt Paper Sky, The Perfect Girl bears comparison with the work of Liane Moriarty, whose screen-ready novels are leavened by wry humour and the middle-class angst of alpha women. However, Macmillan's style is more sombre, to a point that the person who is in many ways The Perfect Girl's central character, and features in a preponderance of scenes and conversations, never utters a word. Her tranquillity amplifies the sight and sound of a fragile family breaking apart.
Take your Radio, Podcasts and Music with you