Stephanie Jones: Book Review - The Secret Chord by Geraldine Brooks
Publish Date

Saturday, 7 November 2015, 1:18PM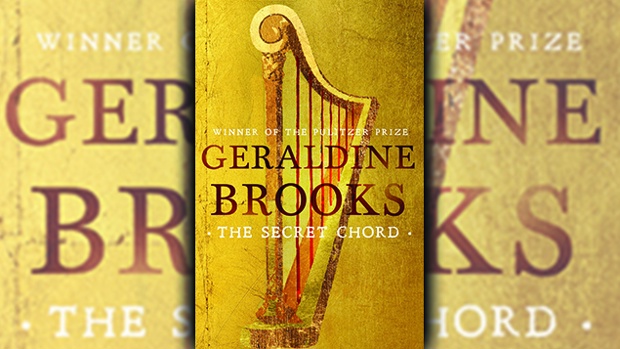 Author

By Stephanie Jones
Assessing Duff Cooper's book on the life of David, King of Israel, Orville Prescott declared in the New York Times in June 1943 that any author "determined to write about David would be prudent to use historical fiction as his method . . . what kind of a man he was is a matter for each man's own imagining." Geraldine Brooks has, probably unwittingly, heeded this advice, and, despite what Prescott might have considered the handicap of having the imagination of a woman, produced an incomparable novelistic telling of a life that ended 3,000 years ago. 
As Brooks notes in an afterword, David is the first man in literature whose story is told in detail from early childhood to old age, and this biography is regarded by scholars as the oldest piece of history writing. Most of what David left behind, can be found only in the Bible, though the consensus of experts is that he did exist – no man this flawed could be an invention.
Acute cognizance of those flaws is found in Natan, The Secret Chord's narrator and the closest companion of David throughout his life. Like many of David's relationships, the bond with Natan is formed on unstable ground, after the young warrior kills Natan's father and brother – and many others – to quell resistance to his expanding power. Brooks depicts this event as the catalyst for Natan's rise to courtier, confidante and seer, the only person willing to speak "hard truths" to the man he predicts will become king. Natan's gift makes him a figure of both fascination and fear, and some later visions, in which he foresees multiple tragedies at the king's door, go unvoiced.
Brooks makes clear that much of David's power lay in the ubiquitous perception that he was "a man who dwelt in the searing glance of the divine", given to oratory that "carried the roar of holy fire" and carrying an air of immortality as he triumphs in battle after bloody battle. Authority that is divinely intended and consecrated must not be thwarted, and the killing of a king is a crime of almost incomprehensible enormity. Once David takes the throne of Yudah and Israel, his most fearsome enemy is his own appetite – for women, for land, for unfading glory.
As a small boy banished by his hateful father to herd sheep alone in the hills beyond his village, David is a pitiful figure; as the slayer of Goliath, he is breathtaking in his courage; in fatherhood, indulgent of cruel sons drunk on privilege, he invites scorn; as a husband many times over, he displays a kaleidoscope of behaviour, some of it impossible to understand. One wife, the beautiful Batsheva, is impregnated by David in an act of rape, and widowed on his orders. Another is forced to return to the king's side against her wishes and despite her knowledge of David's long sexual relationship with her brother.
A would-be reader of The Secret Chord needn't approach it with any historical or Biblical knowledge, or even any interest in religion. Brooks is never didactic, but spools out her tale with a humanist voice that neither castigates nor venerates. This story of David is far too rich for any authorial hectoring. 
Brooks' earlier works of fiction, which include March and People of the Book, has been rightly heralded by such august bodies as the Pulitzer Prize Board. The Secret Chord, which blends the power of the Bible with the searing resonance of fine biography, will recall Hilary Mantel's Wolf Hall to some – Cromwell, like Natan, being perhaps the most essential person in his master's orbit – and warrants equal acclaim.
Take your Radio, Podcasts and Music with you