Stephanie Jones Book Review - The Secrets She Keeps
Publish Date

Thursday, 13 July 2017, 12:49PM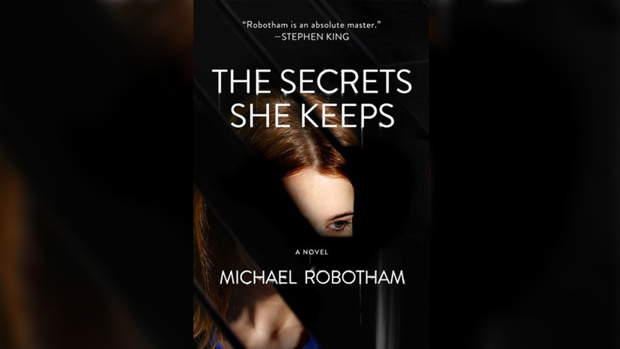 Author

By Stephanie Jones
Who is the 'she' referred to in the title of Michael Robotham's fierce psychological thriller, The Secrets She Keeps? The list of candidates is even shorter than that of the people willing to become the new FBI director (but I digress). There is Agatha, "unseen, inappreciable" as a supermarket shelf-stacker who is forced to devote an unconscionable amount of energy to dodging her lecherous manager. In the course of her day she often sees a local woman named Meghan, who is pregnant with her third child with husband Jack, an in-demand TV sports reporter. To put it carefully, Agatha is expecting a baby at around the same time.
Why the care? As the narrative careers back and forth between the two women in the present and then, inexorably and dreadfully, into their memories, it becomes apparent that Agatha is not just someone who has trouble with the truth, she may be wholly unstable. That the trajectory of her life diverges from Meghan's is obvious – one works a menial job, the other enjoys a comfortable urban existence with time and means for coffee with friends – but look closer and they have more than impending childbirth in common.
Meghan's accidental pregnancy isn't a source of joy in her household, at least not for Jack, and she's not kidding herself: "Our marriage isn't so bad. It's a partnership. Only up close do the flaws become apparent." The exposition of Agatha's five-year marriage, which was doomed by tragedy, unfolds in short, crisp early chapters, and certainly, Robotham makes better use of brevity than almost any writer around, so that a 440-page novel feels just right, with no flab and nothing that flags.
There's grim stuff here, including infidelity, the death of a child, and sexual abuse, and every theme is deftly manipulated to feed into and embellish the overall portrait of a woman on the verge. By the time Agatha says, "Sometimes it's best not to know how babies are made", there's no doubt a landmine lies ahead. Both characters are devoted roughly equal space, but Agatha is the headliner and Meghan the supporting actor: think of Cate Blanchett's unravelling character in Blue Jasmine (Woody Allen's take on Blanche DuBois) and you'll have an inkling.
At the Auckland Writers Festival last month, the feminist essayist and fiction writer Roxane Gay, author of Difficult Women, was asked about the "unlikability" of female characters in her writing. She is concerned only, she said, with whether they're interesting, and by that standard, Robotham hits a bull's-eye.
The Secrets She Keeps is a standalone, not featuring Robotham's brilliant, resilient and kind – a not altogether common quality in crime fiction, which probably stands to reason – recurring protagonist, psychologist Joe O' Loughlin. He is missed, but will surely return, and Robotham more than makes up for it with a thriller that plunges deeply into the lives and psyches of two women who harbour similar desires but competing interests.
Like they say, if you've got it, flaunt it, and as a crime writer Robotham has that mysterious, alchemical 'it' possessed only by the masters – along with an uncommon empathy that has you thinking of his characters long after their stories have come to an end.
To get in the draw to win one of five copies of The Secrets She Keeps by Michael Robotham click here.
Every week Stephanie reviews the Book of the Week.
As the Coast book reviewer, Stephanie Jones shares her thoughts each week on the latest releases.
Stephanie has a BA (Hons) in history and English literature, and a background in journalism, magazine publishing, public relations and corporate and consumer communications.
Stephanie is a contributor to the New Zealand Book Council's 'Talking Books' podcast series (listen here), and a member of the 2016 Ngaio Marsh Award judging panel. She can be found on Twitter @ParsingThePage.

Take your Radio, Podcasts and Music with you