Stephanie Jones Book Review: The Songs of Us
Publish Date

Friday, 10 August 2018, 2:13PM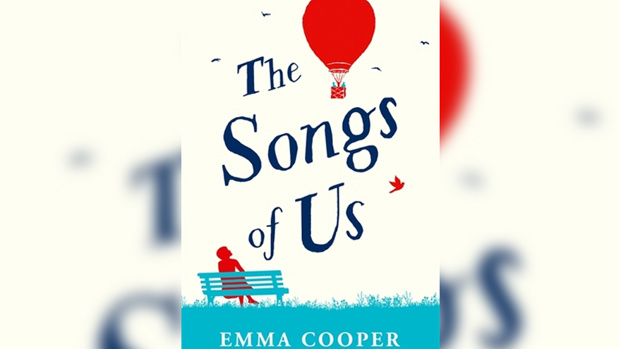 Few authors of romcom-style fiction featuring strong, endearingly flawed female protagonists like the term 'chick lit', which is often regarded as trite, reductive and exclusionary. But for a reviewer who wants to give a reader a quick clue as to whether a novel is for them, it's awfully useful shorthand – and Emma Cooper's The Songs of Us falls squarely into the category.
The novel is a dramedy, taking catastrophic events – a disfiguring accident; a missing parent – and turning them intimately, often comically, inward, towards Melody King and her two children, Rose and Flynn. The latter was just five and his sister two when their father, Dev, crashed the family's car while reaching for his son's soft drink; everyone survives, but Flynn sustains a facial injury that leaves him scarred and partially blind.
The story picks up 11 years later, and Dev has been absent for some time. In a piece of narrative tomfoolery best not examined too closely, Melody believes her husband to be dead, while Rose is convinced he's alive but lost, and spends hours scouring missing-persons websites. (The novel is set in the UK, presumably a large enough market for such sites.) Rose's mounting obsession provokes a small-scale act of fraud at school, and Flynn's similar disciplinary problems open the door for the family to go on a manhunt and answer the Dev question once and for all.
A note on Melody: Cooper ramps up the absurdity by endowing her with bizarre psychological afflictions, most notably a propensity to break into song and dance when stressed or anxious. It's charming at first, but wears thin.
The best moments are found when Cooper lets her story find solid ground: Flynn watching, amused, as the hard-charging career woman to whom Melody provides housekeeping duties stumbles in the face of basic non-work-related tasks; Melody pondering whether she would trade lives with her employer – exchange her children for the freedom of never having to worry about money again – and succumbing to the guilt that is felt by so many mothers but is particularly insistent for single ones.
There are also flash-points of real crisis – such as a suicide attempt – and a representation of self-harm that will ring uncomfortably true for some readers. Cooper doesn't lack for empathy in how she approaches her characters and their trials, but the story tends to become untethered and float away (just like the hot-air balloon that features in one predictable set piece) when she tries too hard to game the plot. The Songs of Us strikes an odd imbalance of taking itself too seriously and not seriously enough, and where each reader lands will depend on the depth of their affection for the genre.
To be in to win a copy of The Songs of Us click here.
Every week Stephanie reviews the Book of the Week.
As the Coast book reviewer, Stephanie Jones shares her thoughts each week on the latest releases.
Stephanie has a BA (Hons) in history and English literature, and a background in journalism, magazine publishing, public relations and corporate and consumer communications.
Stephanie is a contributor to the New Zealand Book Council's 'Talking Books' podcast series (listen here), and a member of the 2016 Ngaio Marsh Award judging panel. She can be found on Twitter @ParsingThePage.

Take your Radio, Podcasts and Music with you