Stephanie Jones: Book Review - The Student Body by Simon Wyatt
Publish Date

Friday, 9 December 2016, 2:42PM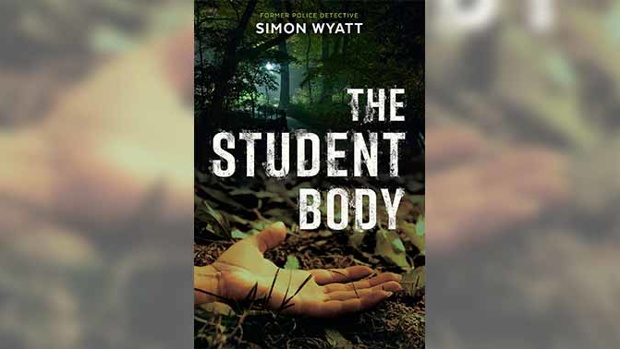 Author

By Stephanie Jones
Detective Sergeant Nick Knight is a rare bird among detectives in the New Zealand police force. At 32, he has amassed enough experience to be of use in a murder investigation, but he is relatively unjaded even after several years in the adult sex crimes division. The hero of former police detective Simon Wyatt's debut novel The Student Body, Nick's re-entry into the homicide squad gets him up close with the corpse of 15-year-old Natasha Johnson, found semi-naked and strangled near her school camp at West Auckland's Piha beach. A sexual motive is suspected.
Operation Beach is launched and the usual suspects are discreetly lined up. The class bully, a serial petty offender with gang connections and homeschooling in violence, is a person of interest. By-the-book scanning of known sex offenders in the area throws up a couple of Piha addresses. Natasha's socially awkward neighbour and classmate tells police he didn't mind that her kindness towards him would never blossom into desire.
Everyone acknowledges that the dead girl was a popular, conscientious and hard-working student, though her martinet father tells Nick she was "[not] overly smart". Natasha's clinically depressed mother disagreed with, but apparently deferred to, her husband's harsh techniques for parenting their only child
As the investigation forms and spreads, the detective's meticulous mind is at work on every page. The procedural comes alive when Wyatt shoves aside the curtain cloaking the CIB to reveal its inner workings, both investigative (examiners walk into crime scenes with aluminium plates on their soles to preserve evidence) and amusingly prosaic (it's customary for newbie officers to bring home-baked goods to work for the delectation of their seniors).
The success of Ian Rankin and Tana French, among other masters, proves that many thrill to the intricacies of police operations, and Wyatt has lots to share, from to tense scenes in the serious crime room of Henderson police station (the author's old stomping ground) to the politics of intra-operational assignments (Officer in Charge of Suspects is a plum role; O/C Exhibits not so much).
Detail can be the crime writer's greatest weapon or his Achilles heel, and in The Student Body, cookie-cutter character description threatens to propel the reader right out of the story. There are minor failings of continuity and language: a suspect teacher's baby son becomes a daughter nine pages later; a bloody corpse is "honed in on"; Usain Bolt's surname assumes an extra vowel.
Though as a hero-protagonist Nick is often maddeningly opaque, he comes by his intellect and professional intensity honestly, as the son of one of New Zealand's most prominent criminal defence lawyers, a $3,000-suit-and-Rolex guy who is revered and hated in equal measure. The difference between the two men is perhaps not as obvious to others as Nick would like to think.
Cops have plenty of legitimate complaints but no receptive audience, and the remarks of one seasoned detective to another expose the Sisyphean graft of policing in the meth age: "Back in my day there was more respect. If an offender had a go and you got the better of him, he'd respect that and that'd be the end of it. Now they want to come back for more, often for blood. Sickening, really." In The Student Body, monstrosity is yanked from the shadows of suburban homes by good men and women who accept their thankless lot with remarkably good grace. The glory is in the closed file.
Take your Radio, Podcasts and Music with you