Stephanie Jones Book Review - The Sunshine Sisters
Publish Date

Thursday, 20 July 2017, 2:58PM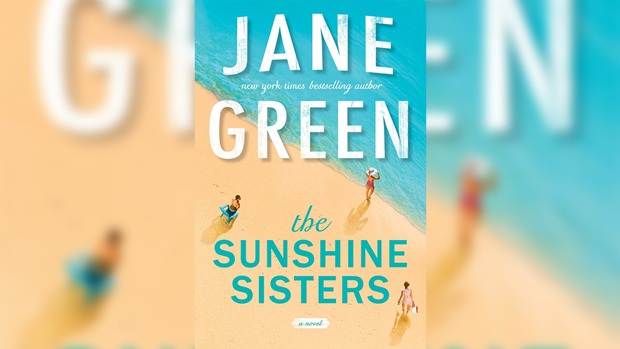 Author

By Stephanie Jones
In Jane Green's modestly charming The Sunshine Sisters, the landscape never really darkens, despite the troubles at the heart of the story, beginning with the terminal illness of Ronni Sunshine, an aging movie star whose relationships with her three daughters have always been conditional. Ronni wants to bring her children together for one last family gathering, during which she will enlist them to help her painlessly end her life.
We get to that, but not before the narrative rolls back to 1981, as a 30-year-old Ronni is playing musical chairs with the casting couch. Her rise to fame was stratospheric: first cast in a film at 18, she had an early affair with Warren Beatty, who was so priapic he probably could have seduced a fictional starlet.
At the time, Ronni is already a mother to Nell and Meredith (Lizzy will follow), and married to a New York real estate developer whose cinematic surname she readily takes on. Ronni's story more or less ends here, sidelined by the lives of her daughters, who grow up in her shadow, at the end of her disapproving gaze, and vulnerable to her swinging, unpredictable moods.
Nell cringes, overlooked and embarrassed, when her school poetry recital is taken over by her mother's glamour and ego – some of Green's set pieces are acidic about the cost of fame – and all three girls develop the habit of pausing when they get home "to try to sniff out their mother's mood, try to figure out who they need to be."
Temperamentally and physically, Lizzy takes after her mother and is relieved that "she wasn't born an amazon like Nell or heavy like Meredith." She is the most sheltered of the trio, growing up in tony Connecticut where her father moves the family – but that's about the last any of the Sunshine sisters sees of him, following their parents' rancorous divorce and his remarriage to a woman who wants her own family.
There is plenty of plot, most of it centred on the sisters' various romantic travails, but not a lot of heart. The most affecting storyline involves Meredith's self-loathing, stemming from her inability to meet her image-conscious mother's exacting standards, and it highlights Green's tendency to be a little discombobulating: one minute she's describing a straight-up chick-lit one-night stand, the next she's laying out the bereft aftermath with a depth and poignancy that belies the relative frivolity of what has gone before.
Or this: Meredith deals with rejection by binge eating and resolving years of feeling taken for granted in a confrontational phone call with Nell. Next time we meet her, she's engaged to Derek, a handsome fellow accountant who orders for her in restaurants, picks out her clothes and disregards her lack of desire for children. She recognizes him for the toad he is, but can't free herself until a final, climactic conversation with her mother.
It all comes around, but again, not without discordance – on her sickbed at the beginning of the novel, Ronni is mired in nostalgia and regret, but still enough of a narcissist to have planned every detail of her funeral down to the celebrity guest list. At the end, in the same place and time, she is a fount of tranquil sagacity, calmly setting her children free of her quasi-tyrannical hold. The Sunshine Sisters has a looser grip, and is one for fans of light-hearted women's fiction.
To get in the draw to win one of five copies of The Sunshine Sisters by Jane Green click here.
Every week Stephanie reviews the Book of the Week.
As the Coast book reviewer, Stephanie Jones shares her thoughts each week on the latest releases.
Stephanie has a BA (Hons) in history and English literature, and a background in journalism, magazine publishing, public relations and corporate and consumer communications.
Stephanie is a contributor to the New Zealand Book Council's 'Talking Books' podcast series (listen here), and a member of the 2016 Ngaio Marsh Award judging panel. She can be found on Twitter @ParsingThePage.

Take your Radio, Podcasts and Music with you