Stephanie Jones Book Review: The Survival Game
Publish Date

Friday, 14 September 2018, 11:56AM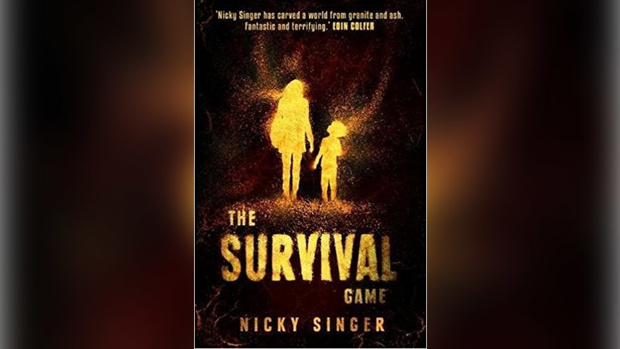 Success breeds imitation, and The Survival Game is the latest drop in a flood of dystopian fiction targeting the young adult audience that fell so hard for The Hunger Games and its sequels. Nicky Singer builds a credible nightmare world in which everything from Before – that is, the flawed but largely human-rights-observant developed society as we know it now – and flips it so that all people must travel with papers of identification or risk being thrown in a detention centre, stripped of their name and given a number in its place.
If author Nicky Singer, who writes broadly for children and adults and boasts plays and non-fiction among her oeuvre, borrows heavily from the brightest minds of 20th-century fascist dictatorships, she also burnishes The Survival Game with some more touching features, most notably the close bond between 14-year-old heroine Mhairi Bain, who was born on the Isle of Arran and spent much of her early life with her parents in Sudan before fleeing Africa, and Mohammed, a mute boy who, like her, has no ID and even fewer advantages.
Mhairi, a courageous and resourceful girl with well-honed survival instincts (later in the story she will confess what became of her mother and father) is the compelling fulcrum of a novel which, while maintaining a steady momentum driven by Mhairi's mission to save herself and the boy from danger and track a course back to Arran and her grandmother – is a little undone by too many messy threads.
Singer strives to introduce a supernatural element, but it's often unclear whether the conceit at play – such as the vividly imagined Castle introduced at the beginning of the novel and then largely put aside – is the work of Mhairi's mind, or a metaphor, or a real manifestation of a society newly in love with incarceration and garish displays of punishment.
The novel is lifted by a strong conclusion, with a real sense of resolution coming on Arran, where – in another convincing art-imitates-life scene – Mhairi and her grandmother debate what should become of the people living in a refugee camp adjacent to the island. Her grandmother, a senior figurehead in a region where the law decrees that people must "take the needle" at age 74 to spare precious resources for younger folk, explains the island's utilitarian philosophy: "Those people there – if we let them all in, don't you think there would be another thousand, another ten thousand, there in a flash? . . . If you overload the boat, it sinks, Mhairi. And then everyone dies."
Arran is one of the few communities that still functions in a manner recognisable to the reader; the fictional conundrum amounts to about the same problem Australia has with its own islander detainees, and is exactly as hopeless. In this respect, leaving aside an eventful but patchy plotline and digging under the surface to unearth the novel's multiplicity of resonant and timely themes, The Survival Game is a success, and proves – to borrow a phrase from before – that girls can do anything.
To be in to win a copy of The Survival Game click here.
Every week Stephanie reviews the Book of the Week.
As the Coast book reviewer, Stephanie Jones shares her thoughts each week on the latest releases.
Stephanie has a BA (Hons) in history and English literature, and a background in journalism, magazine publishing, public relations and corporate and consumer communications.
Stephanie is a contributor to the New Zealand Book Council's 'Talking Books' podcast series (listen here), and a member of the 2016 Ngaio Marsh Award judging panel. She can be found on Twitter @ParsingThePage.

Take your Radio, Podcasts and Music with you