Stephanie Jones: Book Review - The Trespasser by Tana French
Publish Date

Thursday, 22 September 2016, 2:37PM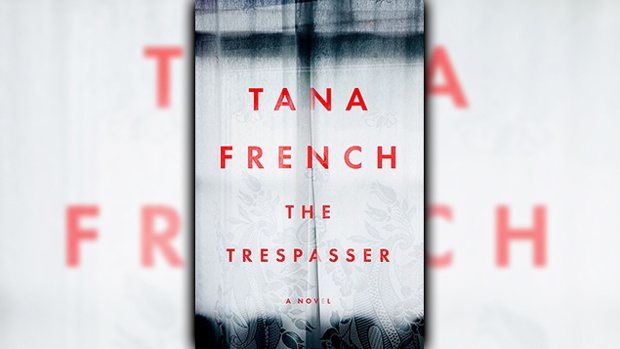 Detective Antoinette Conway made her bones in Missing Persons and was rewarded with elevation to the posting of her dreams, the Dublin Murder Squad. She's always known that Murder is different from other squads, "precision-cut and savage, lithe and momentous, it's a big cat leaping full stretch or a beauty of a rifle so smooth it practically fires itself." Conway's moral compass points due north; when she has the opportunity to unsnag someone off a hook on which they deserve to writhe and gasp, she turns away from it. Bent cops exist, she accepts, but she will never be among their number.
This resolve is put to nearly every conceivable test in The Trespasser, when author Tana French places Conway and her stalwart partner, Detective Stephen Moran, at the scene of what purports to be a depressingly ordinary crime. A young woman, Aislinn Murray, has been found dead in her home. The pathologist confirms that she was killed by violence, but cannot confirm whether her assailant intended to kill her.
Murder or manslaughter? It's much of a muchness, because Usual Suspect #1 is right under the noses of the Murder Ds. Rory Fallon's initial dates with Aislinn led to an invitation for a home-cooked meal, and the anonymous call to police was made a handful of hours after that date should have taken place. But Rory claims innocence; when he knocked on her door, there was no answer. CCTV confirms some of his story but leaves a half-hour space in which his movements are unaccounted for and about which he freezes up under questioning. It's an easy win for the detectives.
But in French's elevated sphere of crime and punishment, nothing's ever easy. In her superb private-school whodunit, The Secret Place, Conway and Moran quizzed a pack of recalcitrant teenagers over and over, drawing out the truth once monosyllabic response and involuntary tic at a time. Likewise in The Trespasser, much is learned from what is not said, and Conway reads the micro-expressions of faces and the contortions of bodies like a forensic report. There is nothing to point her away from the quasi-boyfriend except the careful hint of a mystery paramour by Aislinn's best friend, and Don Breslin, a smooth-talking squad veteran, is only too happy to help her wrap things up and hand over a tidy, Rory-sized package to prosecutors.
Conway has more than one fight on her hands. Previous female Murder Ds were long gone by the time she arrived, and a war zone would be only marginally more hostile than her workplace. She opens her locker to find its contents doused in urine; a witness statement on her desk is lightened of the final, signature-bearing page, rendering it useless. Critical messages are not passed on, and one of her colleagues is feeding information about her to a local journalist. However the Murray case ends, the Murder squad, the apex of so many dreams, will find a way to dash hers.
Six suspense novels in, French is a master craftswoman, her engineering of character and story unimpeachable, her grasp of criminal investigation protocol and detective psychology formidable. When I thought I'd discovered a loophole in the plot, I got to within 20 pages of the ending and found it closed, neat as you like. French ushers us with supreme confidence into the fetid air of claustrophobic interview rooms, the grey chill of suburban parks, the airtight chamber inside the mind of a gifted investigator who cannot see a way out but is temperamentally unable to give in. It is suspense to the power of 100, and there is no experience in crime fiction more exhilarating than going down the rabbit hole with Tana French.
Take your Radio, Podcasts and Music with you