Stephanie Jones: Book Review - The Wonder by Emma Donoghue
Publish Date

Wednesday, 26 October 2016, 3:57PM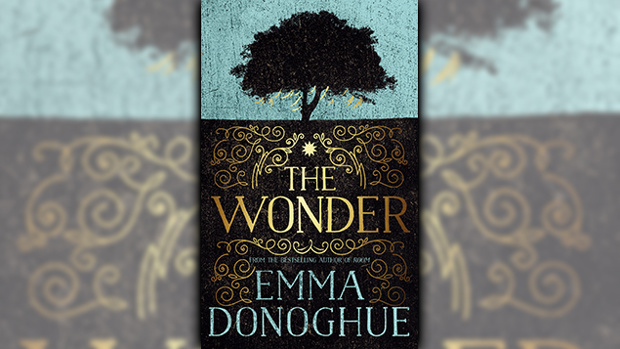 Dr William Gull, a physician to Queen Victoria, coined the medical term anorexia nervosa to describe an affliction he was observing in a number of young women. Self-starvation was accompanied by a compulsive restlessness, a seemingly unflagging energy which belied his patients' refusal of food.
Emma Donoghue's spellbinding historical novel The Wonder takes place some 20 years before Dr Gull's pronouncements, asElizabeth 'Lib' Wright arrives in the depressed Midlands of 1850s Ireland in response to a call for an experienced nurse. The two-week job is worth the travel from England for the adventure and comparatively high pay; Lib knows little of the family she is to serve. The air is damp, the people wan and hungry, the food dominated by the taste of peat.
No tenderfoot, Lib worked at the Scutari Barracks during the Crimean War, and endured many of the same privations as the soldiers in her care. She had sought the posting out of little more than daring and aimless grief, in the aftermath of a short marriage: "She'd lost so much already, she was reckless." Lib is wearily accustomed to others' invocation of Florence Nightingale.
Lib's new charge, Anna O'Donnell, has consumed nothing but clear water since her 11th birthday four months earlier. Somehow she lives still. The explanation given by Anna and accepted by her family is that she is fed by manna from God. McBrearty, the local doctor, is indignant that the village "has become a byword for credulous backwardness" and protective of the O'Donnell family, which was unusually small even before the sudden death of Anna's older brother Patrick nine months earlier.
To prove the O'Donnell case one way or the other – religious miracle or earthly fraud – a committee has formed with the mission of standing two attendants with Anna around the clock for two weeks. Lib's colleague is a silent nun, Sister Michael. Lib absorbs two truths: that she's been selected for her credibility-enhancing association with the great nurse, and that the job is "poisoned bait". She is convinced before meeting Anna that the girl has ensnared all around her in a charade. Anna has become a tourist attraction, and a money box in the family home into which supplicants deposit coins hardens Lib's skepticism.
Years before physicists identified the observer effect, Lib expresses to Sister Michael her concern that Anna is being affected by the watch. It is easy to follow in Lib's earnest and honourable footsteps and to trust her as a medical Miss Marple who interrogates all parties and examines her subject with a pathologist's focus, observing the swollen extremities, downy skin, steadily rising pulse rate. As the fortnight passes, the child sickens and the plot thickens.
In tracking Anna's starvation, Lib feels the agony her charge cannot or will not voice. Her nurse's instincts tell her Anna is neither dishonest nor "a simple case of hysteria", as a Dublin hospital chief pompously decrees. Hysteric, lunatic, maniac: Anna fits none of the era's limited definitions of madness. She is polite, gentle and given to quoting Scripture. In her world, hellfire and brimstone are as real as the sun, and piety and secrecy are inseparable – dangerously so, as Lib will discover.
An extraordinary intoxication of a novel whose prose sparks and blazes, The Wonder has much in common with Donoghue's lauded bestseller Room: a woman in crisis; a child in need of rescue; a painstaking examination of terror and morality.
A mystery defined by religiosity and superstition, The Wonder seems, with its protagonist's devotion to science-minded record-keeping and conviction of a fraud in process, to reject a supernatural answer, even in a community which believes in the existence of fairies and which regards a harmless child as a "monstrous changeling disguised as a girl." Donoghue's quicksilver plotting and unerring sense of direction are Houdini-esque qualities in a novelist and the foundations of her very particular brand of magic.
Take your Radio, Podcasts and Music with you