Stephanie Jones: Book Review - This Was A Man by Jeffrey Archer
Publish Date

Friday, 11 November 2016, 10:46AM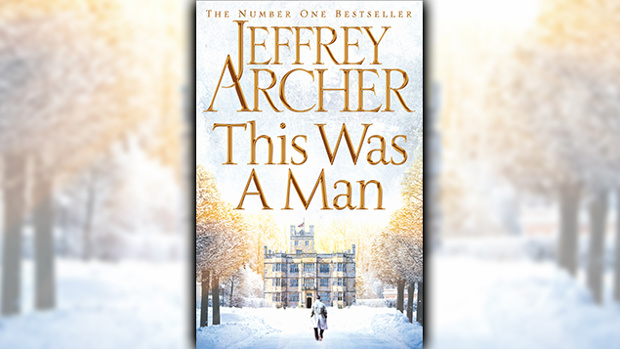 This Was a Man, Jeffrey Archer's mildly amusing conclusion to his seven-volume series about two families of privileged Britons, takes place largely in the halls of power, from Margaret Thatcher's House of Lords to Buckingham Palace, where Queen Elizabeth II taps her sword on the shoulders of patriarch Harry Clifton.
In this final stretch of the story of the Barrington and Clifton dynasties, Harry's wife Emma is likewise shoulder-tapped – by the Iron Lady herself, who tasks Emma first with leading the marginal-seats campaign for the Tories in the 1979 general election, and then, after victory is secured, with the responsibility of steering the new National Health Bill through the House of Lords, in direct opposition to her Labour brother, Sir Giles Barrington.
There is a diverting amount of political inside baseball from the former MP and life peer, and plenty of financial malfeasance and general criminality. The spell in prison endured by the unfortunate travel company owner Desmond Mellor is another subject with which Archer has more than a passing acquaintance.
The political rivalry between Emma and Giles is more jocular than earnest, both parties being far too wealthy to have any need for a pay cheque from the state. Real conflict is confined to those without blood ties: Mellor and his scheming company chairman, Adrian Sloane, who is undone by a nastier villain; Lady Virginia Fenwick (in whose shameless antics most of the novel's entertainment value can be found) and the adult children of the elderly duke whom she seduces into holy matrimony.
Lady Virginia is a magnificent creature, an unrelenting grifter whose lucrative ruse in the series' penultimate instalment, Cometh the Hour, was to secure long-term child support from a rich American by attributing to him a baby that was neither his nor hers. In This Was a Man, that jig is up, and the redoubtable Lady Virginia (the first wife of thrice-married Sir Giles) adapts to the loss of capital by first lining her pockets with a chunk of an estate to which she has no legal claim, then (after being cornered by the taxman) dexterously relieving the freshly widowed duke of thousands of pounds.
Archer brings matters to a tidy, if unemotional, end. He has a penchant for dispatching major characters without a moment's pause, and the mixed quality of his villains suggests he is much more familiar with sociopaths who breathe rarefied air than those who lurk in housing estates. The plot moves at pace, clogged as it is with subterfuge and double crosses; there is no, to reference a better Archer novel, honour among thieves.
The author has discussed his almost military writing routine, which has him working in four two-hour blocks between 6am and 8pm each day. This Was a Man carries a vaguely joyless whiff of that industrious approach, and while Archer aficionados are likely to be sated, readers seeking a more engrossing and rewarding multipart epic might turn to Jane Smiley's affecting Last Hundred Years trilogy, which wrapped up with 2015's Golden Age, or the classic 12-volume work by Archer compatriot Anthony Powell, A Dance to the Music of Time.
Take your Radio, Podcasts and Music with you