Stephanie Jones: Book Review - Truly Madly Guilty by Liane Moriarty
Publish Date

Thursday, 4 August 2016, 3:04PM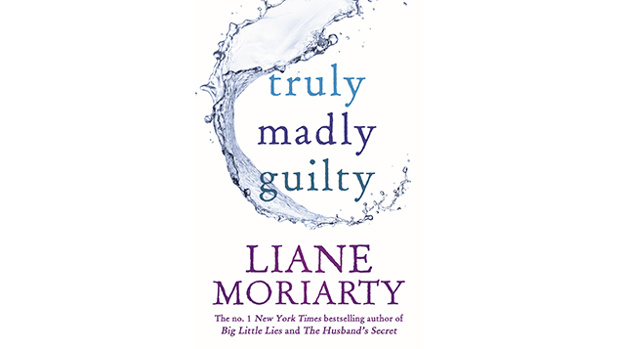 Liane Moriarty's stories of suburban angst have found an enthusiastic multinational audience and earned her a corner of the Hollywood pocketbook. Nicole Kidman was quick to snap up the rights to Moriarty's 2014 novel Big Little Lies, and is headlining alongside Reese Witherspoon, her co-producer, in an episodic adaptation to screen on HBO next year. Quite right, too: Moriarty's work is cinematic in a way that, if it is deliberate, is well disguised; her characters beg for reinterpretation on a screen only because of their robust, full-throated inhabitation of the page.
There are plenty of novels in which the unthinkable happens and survivors pore over the debris, but far fewer where disaster is averted at the last moment. In Truly Madly Guilty, the central event is a barbeque at which something terrible happens but even worse does not, and when all attendees – alive and unharmed, at least physically – dust themselves off in the blame-strewn aftermath, they find themselves, and their friendships and marriages, changed, perhaps devastated. There is no roadmap to lead them into a future that was nearly set ablaze.
This is Moriarty's trick – to take a white middle-class woman, or several, in an international city (Sydney, in this case, as the author's hometown), and peel back the carapace. In novels past, the front doors of her comfortable homes have concealed spousal abuse, infidelity and bullying, not to mention vast wells of guilt guarded by women who believe they are not measuring up as wives, mothers, friends and workers. Truly Madly Guilty centres on a trio: Tiffany, wife to Vid and mother to teenage Dakota; Erika, married to Oliver with no children; and Clementine, who shares young daughters Holly and Ruby with Sam.
The prominent few hours in Tiffany and Vid's backyard take place in the middle of the book, and Moriarty deftly accelerates the pace and suspense by alternating between events on the day of the barbeque and scenes of each couple in its painful wake. The most riveting duo is Erika and Clementine, whose uneven friendship dates back to primary school and is marked on one side by envy and loneliness and on the other by guilt and resentment. Clementine's parents all but adopted Erika to shield her from the effects of her mother's hoarding, and thoughts unvoiced for decades start to betray themselves when, minutes before the barbecue, Erika and Oliver ask a life-changing favour of her friend.
In this story, cataclysm proves revelatory, viz Clementine's musing on "what sort of person Erika could have been . . . if she'd been given the privilege of an ordinary home. You could jump so much higher when you had somewhere safe to fall." Moriarty's spouses do not take vows lightly or treat parenting as a lark, and her women agonize, berate, placate and forgive, love and strive. This makes Truly Madly Guilty neither feminist polemic nor having-it-all regretfest, but simply a damn good read, and one likely to find heartiest appreciation by women who recognize their own families, culturally and socioeconomically, in those portrayed.
At a little over 500 pages the novel could be more concise and no less engrossing for it, but Moriarty's appeal as a storyteller is such that I wouldn't wish away a page. Its inhabitants are variously foolish, careless, self-absorbed, yet startlingly familiar, and they earn sympathy for their fallibility and willingness to do better. Moriarty, for her part, could scarcely improve on this knife-sharp tale of Antipodean anguish – but what's the bet she does?
Take your Radio, Podcasts and Music with you