Stephanie Jones Book Review - Two Sisters
Publish Date

Thursday, 1 March 2018, 5:15PM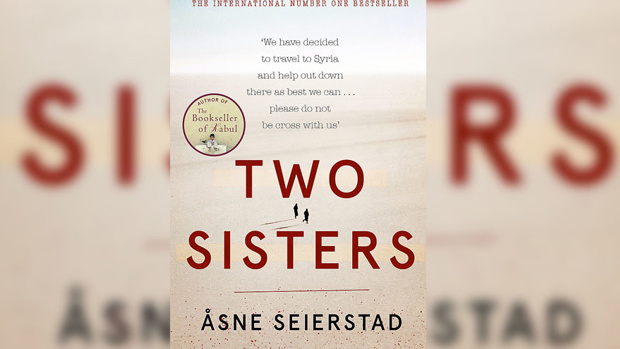 Author

By Stephanie Jones
In October 2013, two teenage sisters executed a long-simmering secret plot and fled the safety of urban Scandinavia for life inside a quasi-genocidal fundamentalist dictatorship. It's horror novel material, but Two Sisters: Into the Syrian Jihad is Åsne Seierstad's account of real events, a shattering, scrupulously investigated biography of a family, pieced together from extensive interviews with parents Sadiq and Sara Juma and social media messages from Ayan and Leila, who were 19 and 16 when they failed to return home one day and later informed their parents they had travelled to Syria to join the jihad, a new holy war to restore sharia law under the leadership of Bashar al-Assad.
In an afterword, Seierstad says everything in the book is what she considered relevant to the question: Why did the sisters go? On the face of it, they had fortunate lives, as migrants from Somalia with new, more opportune circumstances in Oslo, among a 36,000-strong Somali community that is the largest non-Western population in Norway.
But look closer and you see a family often dependent on welfare, an illiterate mother who cannot speak the local language, and children trapped between culture and nationhood. The girls are respectful of their parents and conscientious about their studies, so when Ayan joins a youth organisation, Islam Net (because, she reasons, "Why be a second-class Norwegian when you can be a first-class Muslim?"), no one really notices. It is eldest son Ismael who is his mother's worry: "He was slipping away from his Somali background, she felt, and was in danger of becoming too Norwegian."
Sadiq is likewise caught, fluent in classical Arabic but considered by some compatriots to be too Western, insufficiently devout; these days, the younger people are the strictest in their interpretation of the Koran. 
And pushing the camera in close, then pulling it back out for a long view, is what Seierstad does steadily, relentlessly, over the agonizing course of the book. The sisters' flight into danger is silhouetted against the calculated bloodshed wrought by the Assad family; Sadiq's life shrinks to the pinprick goal of rescuing his daughters, as the energy of conservative Islam, tainted with a belief in the use of violence to spread the word of the Prophet, propels him backward. 
Sadiq's terror and desperation are made palpable by Seierstad, who details his journey to Turkey, where he pays members of Jabhat al-Nusra – Al-Qaida in Syria – to escort him across the border from the embattled jihadist waystation of Hatay. The negotiation process alone has the unbearable tension of a thriller, with the highest possible stakes. When he is handed a loaded AK-47, Sadiq – once a reluctant combatant in the Somalian civil war – wants to say, "I'm just a father." 
In Facebook Messenger conversations that might be comical if they weren't true, Ayan explains to her family that her actions are also for them: hurting people dunya (here on Earth) is permissible if it helps get them into Jannah (paradise). 
Seierstad must have realised early in her analysis of the Juma family that she'd struck gold. Two Sisters has all the breathtaking twists and wild unpredictability of an airport thriller, grounded by real events so meticulously reported you can smell the blood on the jail-cell floor and the oil on the machine gun's spine. Somewhere between journalism, memoir and historiography, only the truth can be this terrifying.
To be in to win a copy of Two Sisters CLICK HERE.
Every week Stephanie reviews the Book of the Week.
As the Coast book reviewer, Stephanie Jones shares her thoughts each week on the latest releases.
Stephanie has a BA (Hons) in history and English literature, and a background in journalism, magazine publishing, public relations and corporate and consumer communications.
Stephanie is a contributor to the New Zealand Book Council's 'Talking Books' podcast series (listen here), and a member of the 2016 Ngaio Marsh Award judging panel. She can be found on Twitter @ParsingThePage.

Take your Radio, Podcasts and Music with you