Stephanie Jones: Book Review - Under Italian Skies by Nicky Pellegrino
Publish Date

Thursday, 21 April 2016, 3:15PM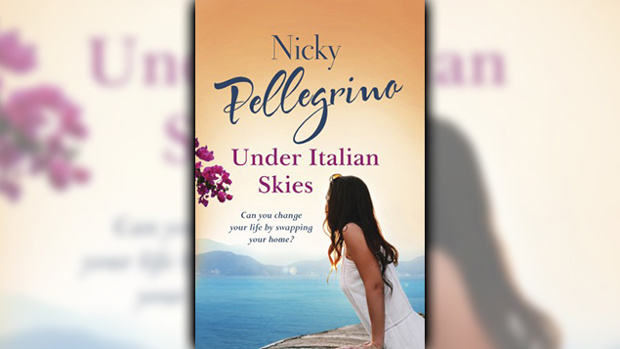 Author

By Stephanie Jones
Once upon a time (in Nicky Pellegrino's fourth novel, Recipe for Life), a Londoner named Alice decamped to a southern Italian seaside town in the aftermath of a devastating sexual assault in her home. Paying her way by working in the family eateries of an Italian acquaintance, Alice then lands in a formerly abandoned villa just purchased by a friend's mother. She spends a productive summer, and 10 years later, the friend invites her for a glorious final spell at Villa Rosa before it changes hands once more.
These events occur some years before those of Pellegrino's intoxicating new novel, Under Italian Skies, in which the cast is mostly new – but what hasn't changed is Villa Rosa, which remains a haven and beacon to those suffering from a certain malaise. Its history is cloudy, and locals can't – or won't – shed much light.
The trattoria owner Raffaella serves as guide and ally to Under Italian Skies' protagonist Stella just as she did Alice; Villa Rosa is the kind of place to which people flee in panic, then sit and regain their equilibrium. It is mysterious, as Raffaella tells Stella: "I worked there once . . . It's a strange place; lots of people pass through but no one stays there long. And yet it is so beautiful."
Villa Rosa's beauty and solitude, on the outskirts of Triento, a town Pellegrino has invented in place of Maratea in the Basilicata region, is all Stella needs. The online meet-cute that leads her to it, which might induce a wry, I-know-where-this-is-going smirk from any reader acquainted with Nancy Meyers' high-gloss film The Holiday, has Stella swapping her London mews home for Villa Rosa, which today is owned by the voluble, interesting and thoughtful (at least by email) Leo Asti, a landscape gardener needing a base while he works on a London community garden.
A life change is in the offing. After spending a quarter-century in service of a newly deceased fashion designer and ending a marriage that produced no children, Stella has some means and no direction. It's times like these you go to Italy, and see where the day takes you. And what Pellegrino summons is crisply written and judiciously paced, a sumptuous and seductive piece of entertainment whose emotional tributaries are deceptive in their depth and number.
Indeed, Pellegrino has made an art form of inserting some of the greyer aspects of real life into a fictional form many would regard as escapist. In Recipe for Life she drew on her own experience to catalyze her heroine's behaviour, while parts of 2012's When in Rome involved the chaotic life of the doomed Italian crooner and film star Mario Lanza, whose addictions to food and alcohol defeated his beleaguered wife.
In Under Italian Skies, Raffaella's best friend Tosca is a beautiful, aging actress concealing professional failure and refusing to acknowledge any waning of the male gaze; a local linen shop owner, Francesca, seeks refuge with Stella at Villa Rosa when her mother-in-law from hell promises a lifetime of servitude and stasis; Stella's best friend in London, Birdie, is hoping that this time love will last (and when not wooing her new girlfriend, she gladly does Stella a solid by taking Leo, a figure of curiosity to heroine and reader alike, out for a fact-finding night on the town).
For Pellegrino devotees, the necessary ingredients of food and love are present and correct (and these are evidently one and the same when living among Italians). Those new to her fiction should not expect any overt Kiwi flavour, but a well-told tale of friendship, community and amore found in, let's face it, not the most unlikely of places.
Take your Radio, Podcasts and Music with you