Adults-only cheesecake recipe
Publish Date

Monday, 21 November 2016, 4:37PM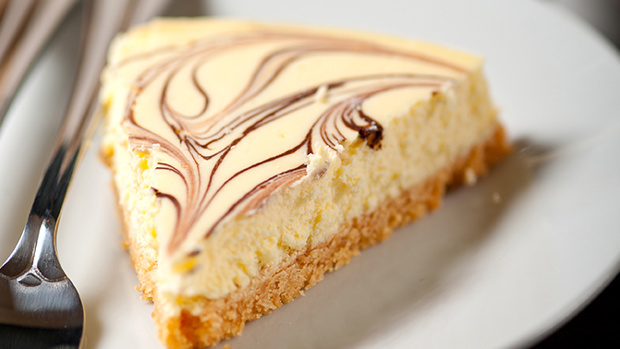 It's not easy to keep a homemade dessert from being completely devoured by the grandchildren, but as this treat does feature Baileys, you'll have a legitimate excuse to keep it high away from the littlies. 
Which means there will be plenty for you to eat all on your own!
Serves: 8
Ingredients:
For the crust
26 Oreo cookies
4 tbsp. unsalted butter, melted
1/8 tsp. kosher salt
For the cheesecake
900g cream cheese, at room temperature
1 1/2 cups sugar
1/4 cup cornstarch
4 large eggs
1 1/2 tsp. vanilla extract
2/3 cup Bailey's
For the ganache
1/3 cup heavy cream
1 cup semisweet chocolate, chopped
Method:
Preheat the oven to 180°C and grease a 23cm springform pan with butter.
For the crust, blend the Oreos and butter in a food processor until combined. Freeze for 10 minutes, then transfer to the pan and bake for 10 minutes. Let cool and lower oven temperature to 160°C.
To make the cheesecake, beat the cream cheese and sugar in a stand mixer using the paddle attachment until completely smooth. Then, mix in the cornstarch and eggs (one at a time) and beat for a minute between adding each egg. Add vanilla extract and Bailey's.
Pour the cake batter into the cooled crust and wrap the pan with two layers of aluminium foil. Then, place the pan in a roasting pan and pour in enough boiling water to reach halfway up the cheesecake pan. Bake until the cheesecake is golden around the edges and slightly jiggly in the centre (about an hour).
Turn off the oven, open the door slightly and let cool for an hour before removing from the water and transferring to the fridge to completely cool (minimum four hours).
When the cake is ready to serve, make the ganache by melting the chocolate and heating the heavy cream in a small saucepan on a low heat. Pour the melted chocolate over the hot heavy cream, let rest for three minutes, then stir until creamy.
Transfer ganache to the refrigerator to thicken (about 30 minutes) then spread three quarters of the mixture over the cheesecake. Freeze for five minutes, reheat the remaining ganache, then use a spatula to add a shiny, thin layer.
Serve and enjoy!
Source: Delish. 
Take your Radio, Podcasts and Music with you