Allyson Gofton - Beef Short Ribs in Black Bean and Liquorice Glaze
Publish Date

Friday, 29 December 2017, 1:09PM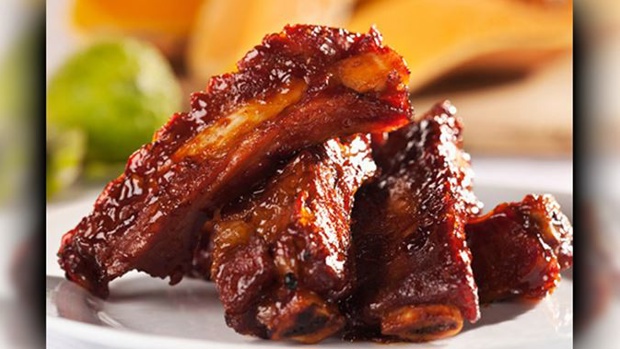 Author

By Allyson Gofton
Ingredients
2 oranges
½ cup black bean sauce
2 beef short ribs, each with 4 bones
10cm piece black liqourice, finely sliced
Method
Preheat the oven to 140 °C.
Grate the rind from the oranges, halve and squeeze out the juice and use a spoon to scoop out any remaining pulp and mix all three with the black bean sauce and liquorice.
Brown the meaty side of the short ribs in a dash of oil in a hot frying pan .
Place the beef short ribs, meat side uppermost in a ceramic dish and pour over the black bean and orange sauce. Season with black pepper and cover.
Bake in the preheated oven for 3 ½ - 4 hours, removing the lid or foil n the last 30 minutes of cooking time.  The beef should be well cooked, with the meat beginning to fall from the bone and the accumulated liquid in the dish beginning to form a glaze.
Serve with a citrus-dressed coleslaw.
Serves 4
Tips
Black bean sauce is available in supermarkets, look for it in the Asian section. If using black bean paste, which is much thicker, use 2-3 tablespoons only and ½ cup water.
If you do not have liquorice, use 4-5 star anise in its place.
The beef will benefit from being turned occasionally during the cooking time.
Take your Radio, Podcasts and Music with you