Allyson Gofton - Devilled Lamb
Publish Date

Friday, 22 July 2016, 4:05PM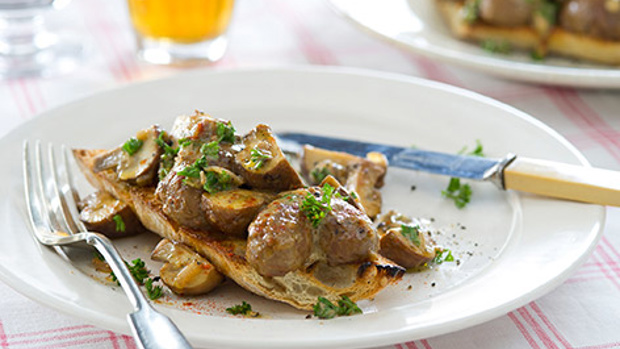 Ingredients
1 shoulder of lamb
2 tblsp flour
1 tblsp French style prepared mustard
1 tblp curry powder
1 tsp ground mace
1 tsp salt
50 grams softened butter
Method
Lightly score the surface of the lamb. Rub with the flour and place on a foil-lined tray. Roast at 200ºC for 40 minutes.
Mix together the Devil Mix ingredients (mustard, curry powder, ground mace, salt and butter) and spread half evenly over the lamb and return to a 160ºC oven for a further 40 minutes.
Spread the remaining devil mix over the lamb and cook a further 40 minutes. Stand for 10-15 minutes before carving and serving with Coconut Pumpkin and garnished with fresh herbs such as sweet marjoram.
Cooks Tips
- You can use a leg of lamb in place of a shoulder. The cooking time will be the same. - For Coconut Pumpkin, toss diced pumpkin in 2-3 tablespoons melted butter and 6-8 whole cardamoms. Roast on a foil-lined tray at 160ºC for 40 minutes or until tender. Sprinkle with shredded coconut before serving.
Take your Radio, Podcasts and Music with you