Allyson Gofton - Friands With Friends
Publish Date

Thursday, 6 October 2016, 2:50PM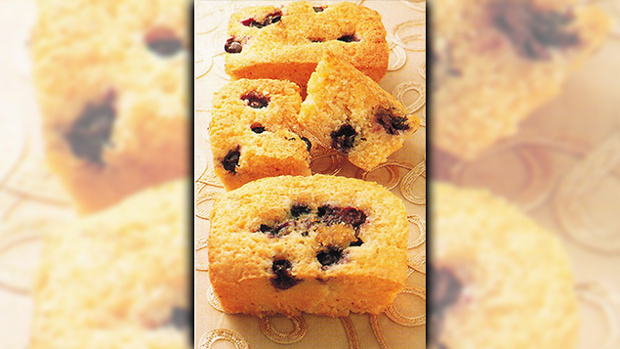 Author

By Allyson Gofton
Friands have become very popular in recent years, their delicate taste, moist texture and elegant oval presentation has seen them surpass the humble scone and muffin as the perfect cake for afternoon tea.
In France they are called financier and are rectangular in shape. The name "financier" is said to derive from the traditional rectangular mould used for baking which resembles a bar of gold. Another theory says that the cake became popular in the financial district of Paris surrounding the old Paris stock exchange area.
Down Under we've made them oval and packed them full of fresh fruits, like blueberries. Essential for flavour in this recipe is butter; it needs to be sweet and fresh as the butter is cooked until it is nut-brown before being swirled into ground almonds, icing sugar and coconut to create these yummy afternoon tea treats.


Recipe:
Blueberry Friandises

Makes: 12
Ingredients:
200 grams butter
2½ cups flour
2 tsp baking powder
½ cup desiccated coconut
2 eggs at room temperature
1 cup caster sugar
½ cup plain yoghurt
½ cup milk
1 cup blueberries
¼ cup demerara sugar

Method:
Cook the butter in a saucepan over moderate heat until browned. Cool.
Sift the flour and baking powder into a bowl. Stir in the coconut and make a well in the centre.
Beat the eggs and sugar together until light and fluffy. Mix in the yoghurt and milk and pour into the well. Fold together, adding the browned butter towards the end.
Three-quarters fill 12 well-greased muffin tins with the mixture. Push 4-6 whole blueberries into each cake and sprinkle with demerara sugar.
Bake at 180°C for 15-18 minutes until cooked.
Take your Radio, Podcasts and Music with you