Allyson Gofton - Kool Kidneys
Publish Date

Thursday, 25 August 2016, 1:15PM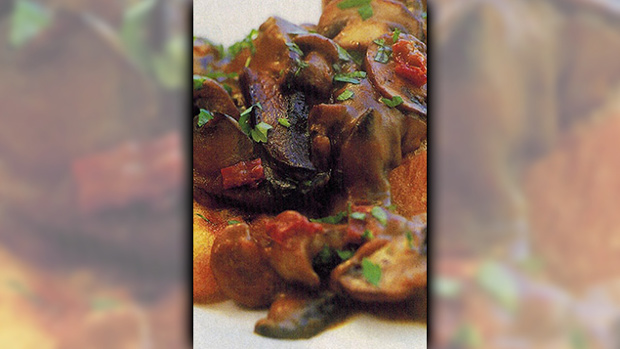 Author

By Allyson Gofton
Kidneys, you either love or hate them and in my home I am of the former group while my husband is of the latter. With our community becoming more culturally diverse, more offal is now readily available and thus kidneys are again easier to buy. Kidneys must be incredibly fresh and while not essential, can be soaked in a little milk before hand to help soften their distinctive flavour. Kidneys should have their membrane removed and be sliced in half lengthwise so that you can cut out the core.
Cook quickly to ensure they remain tender.
Recipe:
Kidney And Mushroom Ragout On Toasted Ciabatta
Butter-seared fresh kidneys and mushrooms in a tomato and port sauce on hot toasted crunchy bread is just the thing for an autumn brunch.

Ingredients:
6-8 lamb kidneys
400 grams mushrooms, sliced (see cook's tip)
50 grams butter
3 tablespoons flour
3-4 teaspoons prepared mustard (Dijon is nice here)
¾ teaspoon curry powder
1½ - 2 cups beef stock
¼ cup port
1 tblsp tomato paste
6 sundried tomatoes, sliced

Method:
Halve the kidneys and cut away the core. Slice thinly.
Heat half the butter in a frying pan and cook mushrooms until golden, set aside. Add the remaining butter and when hot add the sliced kidneys. As you put them in spread them quite evenly but do not stir. (Note: if the pan and butter are not really hot when the kidneys are added they will stew, not brown.)
Let the kidneys cook in the butter for 30 seconds. Toss to quickly cook the other side but no longer than 2 minutes or they will be tough. Lift the kidneys out and set aside.
Add the flour and curry powder to the pan and stir well. Gradually add in the beef stock and port, sundried tomatoes and tomato paste and stir to make a smooth sauce. Return the mushrooms and kidneys and simmer for 1-2 minutes. Season with salt and pepper.
Serve over toasted foccacia ciabatta or French bread, sprinkled with chopped fresh herbs.

Cooks Tips:
Use a mix of mushrooms such as Swiss Brown, portobello, shiitake and button mushrooms.
Take your Radio, Podcasts and Music with you