Allyson Gofton - Minted Lamb Pie
Publish Date

Thursday, 13 April 2017, 12:19PM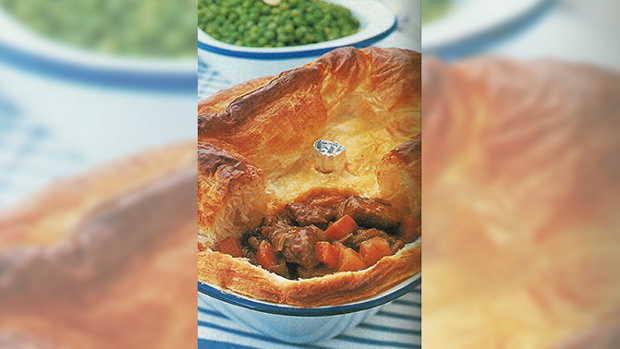 Author

By Allyson Gofton
For a Golden Crust
Have the filling cold. Putting pastry on a hot filling will cause it to go soggy and it will not cook to a flaky golden pastry.
Use a pie funnel to hold the pastry off the filling thus cooking properly, and, it will be a way for the hot steam from the hot filling to escape, again making the pastry crispy.
Place a narrow line of pastry on the rim of the pie dish. Brush with milk or egg glaze before covering the pie with the pastry. This double layer of pastry on the rim of a pie dish helps prevent the pastry from shrinking and falling into the pie filling as opposed to rising up beautifully.
For glazing, beaten egg yolk with a dash water or milk will achieve the richest and shiniest colour.
Using the fan option when baking will get the pastry rising more evenly.
Recipe
Take your Radio, Podcasts and Music with you