Allyson Gofton - Moroccan Spiced Beef
Publish Date

Thursday, 21 April 2016, 3:36PM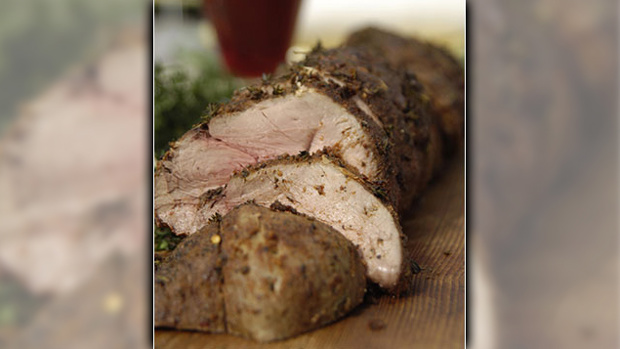 Author

By Allyson Gofton
When it comes to entertaining, a fillet of beef is an easy and fuss-free option to cook and serve. Being so lean, it takes little time to cook, has a wonderful flavour, and will serve a good number of people. Beef is a great supporter of many spices, and here, with Moroccan spices, it teams well with quince jus: a match that is not often thought about. Enjoy.
Recipe:
Moroccan Spiced Beef Fillet With Quince Sauce
Easy to prepare a fillet of beef can be roasted in the oven or cooked in an enclosed barbecue. The sauce is a twist on Cumberland sauce, sweet and sour from oranges and lemons and a base of redcurrant jelly jazzed up with mustard and quince. Delicious with the Moroccan rubbed beef fillet.

Ingredients:
1 medium-size whole fillet of beef
4 tblsp Moroccan spice blend
2 teaspoons brown sugar
4 tblsp butter, softened
4 tblsp fresh thyme leaves

Quince Sauce:
4 tablespoons finely chopped onion
1 tsp minced fresh garlic
365 gram jar red currant jelly
2 tblsp quince jelly or paste
Grated rind and juice 2 lemons and oranges
2 tblsp wholegrain mustard

Method:
Using a fine, sharp knife, remove all tough silver skin from the fillet. Either trim off the thin, tapering tail end from the whole or fold it under and secure the whole with string so the beef is roughly the same thickness end to end and will retain a good shape during cooking.
Rub the fillet of beef well with the Moroccan spice blend and sugar and then spread liberally with the softened butter and scatter over the thyme. Leave covered at room temperature for 40 minutes before cooking.
Place the beef fillet on a rack above a roasting dish and cook at 240 degrees Celsius for 10 minutes to seal the meat and then lower the temperature to 180 degrees Celsius for 25-30 minutes for rare or 35-40 minutes for medium

Barbecue Instructions:
Prepare the beef fillet as above. Brown the beef well on all sides on the barbecue. Lower the lid and cook, turning occasionally for 40 minutes. Do not allow the temperature to exceed 200 degrees and allow extra cooking time each time you lift the lid. Always allow the beef to rest for at least 15 minutes' before carving.

Quince Sauce:
Cook the shallots or onion and garlic in a dash oil until softened but not coloured. Add the quince jelly and red currant jelly until melted. Add the orange and lemon rinds and juice and mustard.

Cooks Tips:
There are a number of companies that prepare mixed spice blends for sale. Look for Alexandra's or Gregg's. They will be in or near the spice section in the supermarket or in delicatessens. Tying a fillet of beef with string will help keep its shape. Ask the butcher to do this for you when ordering if you do not know hoe or are short on time.
Take your Radio, Podcasts and Music with you