Allyson Gofton - Pommes Paillison
Publish Date

Friday, 21 July 2017, 8:01AM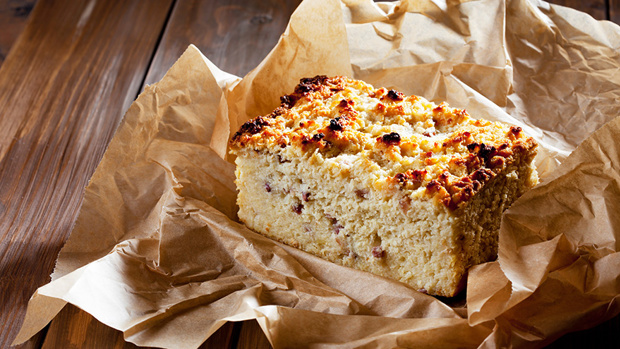 Author

By Allyson Gofton
This potato straw cake was a permanent fixture at Royalty, my favourite Cafe du The in Tarbes, in the Midi-Pyrenees region of France. It is normally served plain to accompany main course dishes, though I liked to jazz it up with toppings — whatever you prefer — and serve alongside a salad in summer.
Ingredients
1½ kgs Starchy potatoes, washed
100 g Butter, melted
1 tsp Salt
Topping
12 slices Chorizo sausages, or use salami
1 cup Olives, marinated, you may need 1½ cups, choose olives of your choice
Directions
Cook the potatoes, whole, in a large pot of boiling salted water until just cooked. Pierce the potatoes with a small knife; they should still be firm-ish in the centre, but not hard. Drain well and allow the potatoes to cool or refrigerate until required.
Heat the oven to 190C. Peel away the potato skins and discard. Coarsely grate the potatoes and place in a bowl. Toss through the butter and salt. Press the mixture into a baking paper-lined 23cm non-stick frying pan. Place over a high heat and when the base is sizzling, transfer to the preheated oven and bake for 25 minutes. Carefully turn the potato cake over. I find this easiest if you place a large plate on top then, holding the edges of the pan with a heat-proof cloth, flip the pan over. Slip the potato cake back into the pan.
Return to the oven for a further 15-20 minutes or until the potato cake is piping hot and golden. Transfer to a large serving platter. Heat the chorizo or salami just until the fat runs. Roll up and place on top of the potato cake and scatter over the olives. Garnish with parsley and season with a good drizzle of olive oil and a sprinkling of flaky salt. Serve hot.
Take your Radio, Podcasts and Music with you