Allyson Gofton - Provolone and artichoke pizza
Publish Date

Friday, 21 April 2017, 1:46PM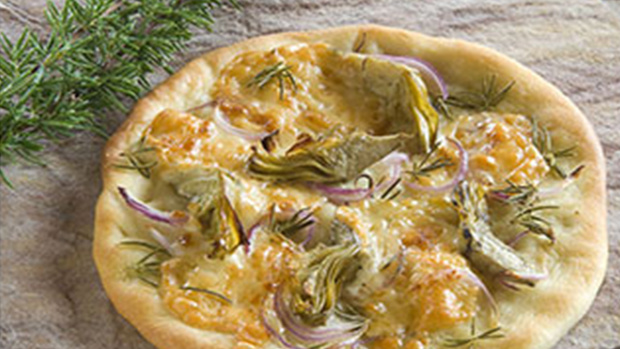 Author

By Allyson Gofton
Provolone an Italian semi-hard, cow's whole milk cheese that like mozzarella is a pulled or stretched curd cheese, is often over-looked for its chic cousin, mozzarella. It is quite different from mozzarella, and is worth finding and using for Italian cooking where it imparts a great flavour.
Provolone has a lower moisture content giving Provolone a longer shelf-life than Mozzarella and the Provolone holds up better as a slicing and shredding cheese. With the lower moisture level it will also keep longer, thus ageing.
While Provolone's original shape was round, today it can be purchased in a salami-like shape, or like a small melon with a spherical knob on top. Provolone can be distinguished by the red and white string or rope that it is tied with for ageing as the cheese being too soft to sit to age.
When young the cheese is sweet and works best with other delicate flavours. This pizza is a delicious and if you cannot find provolone, you can always use mozzarella.
Recipe
Take your Radio, Podcasts and Music with you