Allyson Gofton - Seafood Lasagne
Publish Date

Friday, 8 July 2016, 12:38PM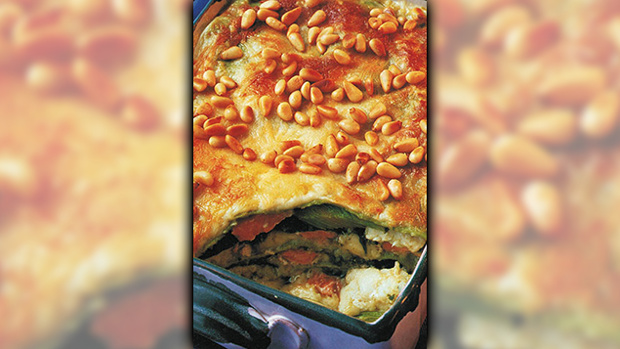 Author

By Allyson Gofton
When a recipe calls for a firm or medium-textured fish fillets here's a guide as to what you can use.
Delicate-Textured Fish: Red Cod, Gemfish, Flounder, Hake, Hoki, Lemon Sole, NZ Sole, Leatherjacket, Turbot, Southern Blue Whiting, Oysters Characteristics: Flake easily when cooked and best microwaved or baked in foil or enclosed before cooking and is helpful if it is coated with crumbs or batter before cooking.
Medium-Textured Fish: Blue Cod, John Dory, Red Gurnard, Kawahai, Mackerel, Sea Perch, Orange Roughy, Tarahiki, Trevally, Snapper, Skipjack, Alabacore and Southern Bluefin Tuna, Mussels Characteristics :Are suitable for all cooking methods, and although they will flake into thick flakes when cooked, they will hold their shape well during cooking.
Firm-Textured Fish: Alfonsino, Bluenose, Groper, Rock Cod, Black Oreo Dory and Smooth Oreo Dory, Salmon, Bluefin Tuna, Rig Characteristics: Will not flake readily when cooked, so are ideal in dishes where you want the fish to retain its shape. Firm textured fish is best in casseroles, soups and being cooked where moist heat is used, like steaming or poaching.
Recipe:
Seafood Pesto Lasagne
Fish and pesto go well together, especially in this creamy lasagne.

Serves: 4-6

Ingredients:
1 leek, trimmed
1 bunch fresh spinach
500 grams skinless thick white fish fillets
350 grams skinless thick salmon fillets
50 grams butter
4 tblsp flour
1¼ cups fish or vegetable stock
¾ cup dry white wine
½ cup cream
2-3 tblsp basil pesto
Salt and pepper to season
400 gram packet fresh spinach lasagne
¼ cup grated parmesan cheese
2-3 tblsp toasted pinenuts

Method:
Cut the leek in half lengthwise and wash thoroughly before slicing finely. Trim the stems from the spinach.
Blanch the vegetables in boiling water for one minute, drain and re-fresh in cold water. Dry on absorbent paper.
Cut the fish into 1 cm slices and keep refrigerated
Melt the butter in a saucepan and add the flour. Cook, stirring for one minute until frothy. Gradually stir in the stock and wine and cook until a smooth sauce is formed. Stir in the cream. Remove from the heat and stir in the pesto. Season with salt and pepper. Reserve ¾ cup sauce.
Spoon a little sauce over the base of a large lasagne dish and cover with a layer of fresh pasta. Pour over half the sauce and sprinkle half the fish on top. Layer half the spinach and leeks on top of the fish. Repeat these layers finishing with a layer of pasta.
Spoon the reserved sauce on top. Sprinkle over the parmesan cheese.
Bake at 180°C for 25-30 minutes until hot and golden. Garnish with the pinenuts.
Take your Radio, Podcasts and Music with you