Allyson Gofton - The Big Apple
Publish Date

Friday, 29 April 2016, 10:35AM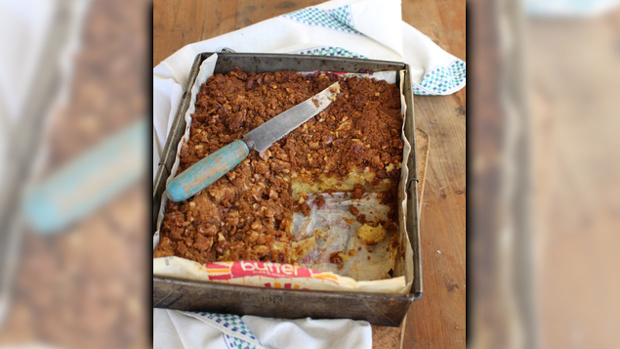 Author

By Allyson Gofton
When talking apples, New Zealand is considered a world power on creating new breeds. Here's the low down on some new apple varieties that you will see on our shelves:
Smitten™ apple is a unique mix of the Gala, Braeburn, Falstaff and Fiesta breeding lines. This results in an apple with a bite sensation, combined with full flavour, juiciness, and a sweetness.
Eve™ apple with its bright red skin has a delicate balance between sweet but tangy, is   loaded with juice and presents with a superb white flesh. It has a low oxidisation which makes it the perfect apple for salads and lunchboxes and it will not turn brown for some time. It is also known as Mariri Red.
SweeTango™, designed in Minnosota but now grown here   is rich, vibrant and super sweet with a juicy smooth texture.
Ambrosia® apple his sweet with low-acid and has a smooth iridescent, pink blush skin. The flesh browns slowly when cut making it great for salads and lunch boxes. It's akin to NZ Rose apples.
GENISIS™ is a Braeburn and Roal gala cross and sports a firm texture and sweet flesh.
Lemonade™ another New Zealand created apple, lemonade is a favourite of mine for when I want to cook an apple where the flesh will melt but still hold its shape. Eaten fresh it is slightly tart. It's longer shape and yellow flesh with green and subtle blush pink highlights makes it unique looking.
Recipe:
Rachel's Amish Apple Cake
This sweetly spiced apple cake with its nutty streusel topping is easy and quick to make and uses standard pantry staples. Adapt the recipe to suit what you have at hand, pears or peaches can be exchanged for apples, use almonds or pecans in place of walnuts, and nutmeg, mace or mixed spice are alternatives for cinnamon.

Prep Time: 30 minutesCooking Time: 45 minutes
Serves: 8-12

Ingredients:
1½ cups flour
1 teaspoon baking soda
1 teaspoon baking powder
1 cup sugar
1/3 cup milk
75 grams butter, melted
1 egg, beaten
2 cups diced, peeled apple

Topping:
1 cup walnuts, chopped
1 cup soft brown sugar
1 tablespoon flour
2 teaspoons ground cinnamon
50 grams butter, melted

Method:
Preheat the oven to 180ºC. Grease the base and sides of a 23cm square cake tin, or one of similar size, and line with baking paper.
In a large bowl, sift together the flour, baking powder and baking soda . Stir in the sugar and make a well in the centre. Into the well put the milk, butter, egg and apple and mix only until all the ingredients are combined. Transfer to the prepared tin and spread out evenly.
Into a separate bowl put all the topping ingredient – walnuts, sugar, flour, cinnamon and butter and fork together to make crumble-like mix. Scatter over the cake batter.
Bake in the preheated oven for 35-45 minutes, or until a cake skewer inserted into the centre of the cake comes out clean. Cool in the tin. Serve as a cake, or accompany with custard for a dessert.

Cooks Tips:
If walnuts our not in the cupboard, use almonds, pistachio or even cashew nuts.
Firm- fleshed pears can be used in place of apples.
Take your Radio, Podcasts and Music with you