Allyson Gofton - Tomatillo Taster
Publish Date

Friday, 8 April 2016, 3:03PM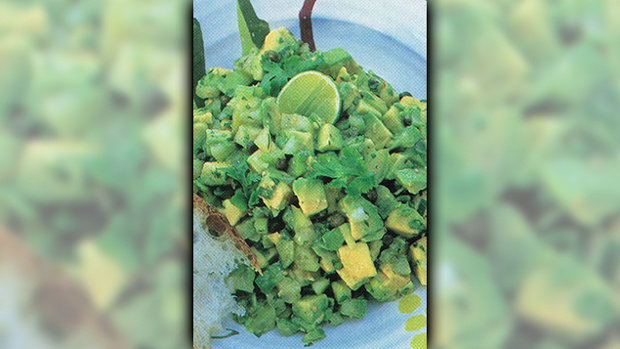 Author

By Allyson Gofton
The name tomatillo means little tomato, though it can be called green tomato which technically it isn't , though it does stay green even when ripe.  If it's name is confusing so it's its description. It can be yellow, green or even purple and its flesh is pale yellow. It can taste sweet or acidic, and as for texture , it can be crisp or soft.  Best way to enjoy them in NZ is to grow them yourself,  and eat fresh, though occasionally you can buy them fresh from specialist food stores and even health food stores. They are also available canned. In place of tomatillos here, use green tomatoes and serve the salsa atop any Mexican inspired meal.
Recipe:
Green Tomatillo Salsa
These papery husk-enclosed green fruits are an essential for signature Mexican dishes. Tomatillo, are not green tomatoes, they are their own fruit, coming from a different plant altogether (they are related to the Cape Gooseberry). To prepare tomatillos, remove the husk and wipe the skin, which can be sticky. There is no requirement to peel the thin skin. Other Ideas: Cook diced tomatillos to a pulp, cool and fold into a guacamole. Make a green sauce by cooking diced tomatillos with jalapeno chillies, white onion, garlic, salt and coriander and puree with the cooking water to make a sauce. Ideal to serve with tortillas. Add diced tomatillos to your Mexican dishes when making tortillas or fajitas. Tomatillos are in season at the end of February.

Makes: 1 1/2 cups

Ingredients:
4 tomatillos
1/2 avocados
2 tsp chopped capers
2 spring onions, trimmed and finely sliced
1 large green chilli, deseeded and finely chopped
2 tblsp chopped fresh coriander
1 tblsp olive oil (extra virgin is nice here)
1/2 tblsp fresh lime juice

Method:
Cut the tomatillos in half and chop finely.
Cut the avocado in half, discard the stone, peel the skin and chop finely.
In a bowl combine the tomatillos, avocado, capers, spring onions, green chilli and coriander. Season well with salt and pepper. Pour over the olive oil and freshly squeezed lime juice and mix gently.
Serve soon after making accompanied by corn chips.
Take your Radio, Podcasts and Music with you