Betty's 'Rover's Return Hot Pot' recipe
Publish Date

Monday, 20 March 2017, 4:05PM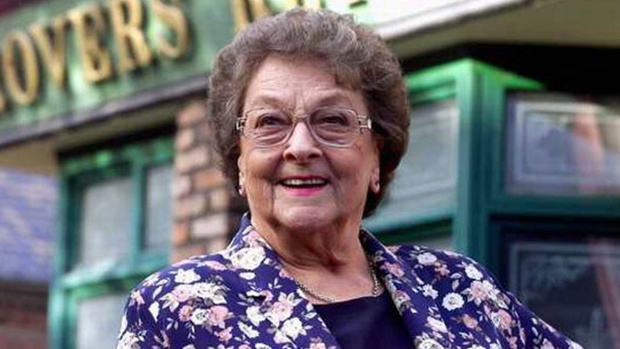 This morning in our Coronation Street trivia quiz we asked who was responsible for the infamous Rovers Return hot pot recipe.
It was Betty the barmaid, and here is Betty's hotpot recipe!
If you want to go and see for yourself where this world famous meal was created, make sure that you enter our competition to win a trip to the Coronation Street set here.
You may even get to try the original for yourself! (No guarantees though)
Ingredients: 
1lb scrag end or best end neck of lamb, chopped and fried quickly until golden
1.5lb potatoes, peeled and thinly sliced
1 large onion, thinly sliced
Salt and pepper
1 to 1.5 cups chicken stock
1oz lard or dripping
If you want to add more body to the meal, slice a couple of carrots or even add some corn or peas for a bit of variation.


Method:
Preheat the oven to 375 degrees Fahrenheit.
Put the fried meat into a casserole dish.
Arrange potatoes and onion on top of meat. Season.
Overlap the top layer of potatoes.
Pour in the stock.
Melt lard and brush over top of potatoes.
Cover dish. Bake in oven for two hours.
Uncover dish and turn oven up to brown the top.
Serve with chutney, red cabbage or beetroot.
Take your Radio, Podcasts and Music with you