How to make the perfect Gin and Tonic every time!
Publish Date

Friday, 2 June 2017, 6:37PM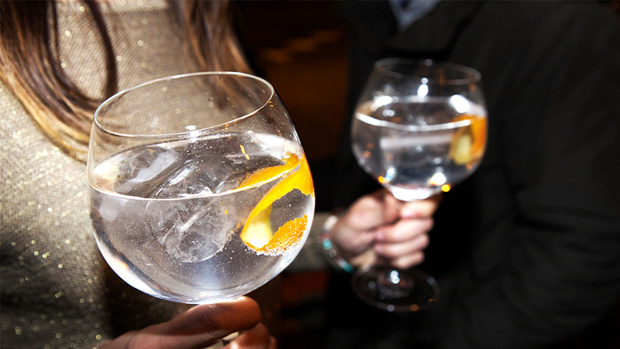 It's the perfect drink for when the weather is hot and the sun is shining.
But according to experts, it's much harder than you might think to create the best gin and tonic to make sure you really bring out all the flavours.
And the secret is to always use a large wine glass instead of a highball, and to opt for unusual garnishes such as ginger rather than always choosing a lime wedge.
The first mistake many people make when it comes to crafting their gin and tonic is to choose the wrong glass, experts told Good Housekeeping.
Many people just grab a short tumbler or long highball for their homemade G&T but in fact, a large open glass is best for the perfect drink, according to Simon Gamble of Two Birds Spirits.
He recommends a large red wine glass or a copa.
Next, you need to add plenty of ice to your glass - probably more than you think is necessary. Adding lots of ice is less likely to dilute the flavour of the gin, according to James Chase of Chase Distillery. 
Before you pour in the gin, make sure you've picked out a top-quality tonic water too.
James Chase prefers Fentiman's and Fever Tree, but says that there are lots to choose from and that different gins will suit some tonics better than others. 
The experts also say unflavoured mixers are best to really bring out and focus on the flavour of the gin.
When it comes to measurements, a good rule of thumb is a quarter gin to three-quarters tonic, with the gin always added first.
Lastly, the experts say that many people are too unadventurous with their garnishes.
Though a lime wedge will ensure a refreshing drink, garnishing with thyme and elderflower will give you a floral G&T, while orange peel and star anise will give you warmth and spice.
James Chase says his GB gin is best garnished with ginger, because it brings out the hints of juniper and ginger in the spirit. 
Source: Daily Mail.


Take your Radio, Podcasts and Music with you