Is this the most disgusting pizza topping ever?
Publish Date

Thursday, 2 March 2017, 8:47AM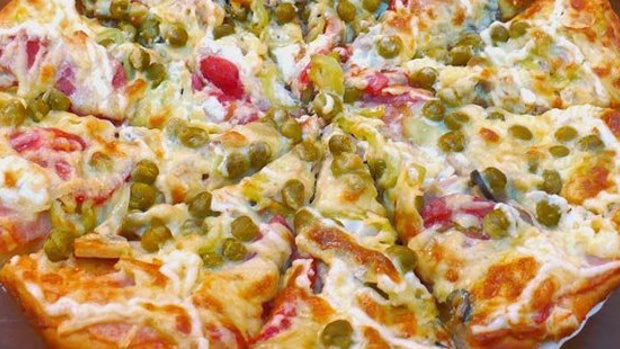 First came a fierce online debate over pineapple on pizza after the president of Iceland joked that he would ban the controversial topping if he could.
And now a new row has erupted over a bizarre pea and mayonnaise pizza - which has been universally derided as "disgusting" by hoards of angry fast food fans online.
A picture of the unusual pizza went viral yesterday after Twitter user Air-ic, from Florida, bragged: "Peas and mayonnaise pizza?! Yes please."
But he sorely underestimated the intensity of debate surrounding pizza toppings as the tweet quickly gained traction online and racked up 1,400 retweets and favourites.
He was initially met with praise online from those opposed to the pairing, with some even hailing him a hero.
Hundreds have replied to his original tweet with memes of people and animals being sick, while others just slammed the pizza as an "abomination".
It comes days after Iceland's President Gudni Thorlacius Johannesson suggested that using pineapple as a topping should be outright banned during a visit to a high school in northern Iceland.
However, the backlash from pineapple fans was so fierce that the president was forced to make a public statement on the issue afterwards.
He said: "I like pineapples, just not on pizza. I do not have the power to make laws which forbid people to put pineapples on their pizza... For pizzas, I recommend seafood."
It is unclear at which restaurant Air-ic ate his pea and mayonnaise pizza.

The topping is not one that is often on menus at pizzerias - which is perhaps why it evoked such a strong backlash online.
He joked that he may have to "delete my Twitter" after revealing that 300,000 people had engaged with his tweet.
Take your Radio, Podcasts and Music with you