Jamie Oliver's perfect potatoes
Publish Date

Friday, 22 December 2017, 10:10AM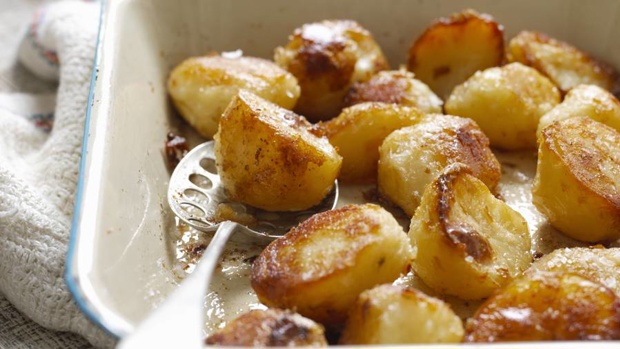 It's not Christmas without roast potatoes, but it can be tricky to get your spuds perfectly golden and crisp on the outside, and soft in the middle.
Now TV chef Jamie Oliver has revealed his hack for the perfect roasties just in time for the big day, reports the Daily Mail.
In a video for his Youtube channel, the 42-year-old father-of-five says he uses a flat utensil, such as a potato masher, to squash his roast potatoes once they are cooked.
The restaurateur says the trick means there is a larger surface area which makes the potatoes even crispier on the outside, and fluffier in the middle.
"Once you've done this you will never ever ever look back," he promises in the video, which contains his best tips and hacks for cooking Christmas dinner.
Jamie tells his viewers, who have watched the video nearly 60,000 times since it was posted, that you need to parboil the potatoes before tossing them in "a little butter and olive oil".
You then roast the potatoes until golden - and that's where the masher comes in.
Once they have had their time, Jamie lightly squashes the potatoes using a flat implement, before topping the spuds with sage leaves.
He then roasts the potatoes for another 10 minutes in the oven.
"These herbs will become delicious," Jamie claims.
For the final touch, the chef has another trick up his sleeve.
He recommends cooks buy a spray bottle from the chemist and fill it with vinegar.
Then, as you pull the potatoes out of the oven, you should spray vinegar over the top of them.
"It immediately evaporates and puts a kind of tang on your roast potatoes like you can't believe," Jamie says.
This article was first published at nzherald.co.nz and was republished here with permission.
Take your Radio, Podcasts and Music with you