Julie Harrison - Argentinian Wine
Publish Date

Friday, 25 November 2016, 11:31AM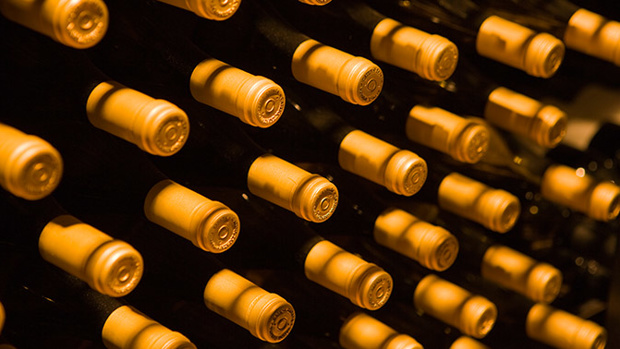 Author

By Julie Harrison
In the past 20 years the Argentinean wine industry has changed from producing mostly bulk wine for domestic consumption to making very good wines for export.  Grapes have been grown here since the mid 1500's when cuttings were brought from Spain and it is now the fifth largest wine producing country in the world.  It is a large, long country with the Andes mountain range having a major influence on viticulture with most vineyards being located in the far west of the country nestled into the mountains.  Many Argentinean vineyards are at a high altitude which is how good wine can be grown in semi-arid areas.  The main wine regions going north to South are Salta, Catamarca, La Rioja, San Juan, Mendoza, Neuquen and Rio Negro. 
Mendoza located at the foot of the Andes 650 miles west of Buenos Aires is the most famous wine region in Argentina and is responsible for 60% of wine production.  
The climate and environment of Mendoza are perfect for growing Malbec which originated in France where it is traditionally used in the wines of Cahors or as a minor player in a Bordeaux blend.  Malbec is difficult grape to grow as it is thin skinned and subject to rot.   The very dry climate, high altitude and alluvial soils of  Mendoza are well suited to this grape.  The soils vary widely from vineyard to vineyard with the best Malbec coming from grapes grown in low nutrient, rocky, free draining soils which result in low yielding vines with concentrated fruit.  Vineyards here are at high altitude going up to almost 5,000 feet above sea level, resulting in large day/night temperature variation.  This has a positive impact on the wine colour, acidity and flavour profile.   Key areas are  Maipu, Lujan de Cuyo and Valle de Uco with the latter two being the most highly regarded.  Maipu wines are fruity and easy drinking with red fruit flavours.   Lujan de Cuyo wines are inky, dark cherry red in colour and are mineral, complex and intense. They have aromas of black fruit, sweet spice and violets.  Malbec from the Valle de Uco is more elegant with black cherry, plum, chocolate, spice and floral notes.  As well as Malbec the Mendoza region also produces good Chardonnay, Cabernet Franc, Cabernet Sauvignon, Tempranillo and Torrontes.  
San Juan north of Mendoza is the next largest grape producing region in Argentina.  Along with Malbec the red grape Bonarda is also grown here.  This is the second most grown grape in Argentina and has been traditionally used to make easy drinking wine with soft tannins and flavours of cherries and plums.  Some winemakers are taking this variety more seriously and are producing more complex, intense wines. The pink skinned Criolla and Cereza are also grown here and are used to make a slightly sweet white wine.   For a bit more class look out for wines from the  Pedernal Valley which produces very good Syrah, Cabernet Franc, and Petit Verdot. 
The North West regions of Salta and Catamarca have some of the highest altitude vineyards in the world with some plantings almost 10,000 feet above sea level.  Of particular note is the Cafayate region in Salta.  Despite the closeness to the equator and daytime temperatures in the late 30's the altitude of the vineyards mean that night temperatures can get as low as 12 degrees, extending  the growing season and  creating well balanced wines.  This area is particularly good for the full bodied white wine Torrontes which is a  crisp, dry aromatic wine with floral and tropical flavours.  The region also makes Tannat and Cabernet Sauvignon.
Rio Negro and Neuquen  in Patagonia are the cooler climate grape growing regions of Argentina. Like other parts of Argentina the area has long ripening period producing fruity, intense wines with good acidity.   Wines from this region are more European in style with good Chardonnay, Semillon, Pinot Noir, Merlot, Cabernet Franc Sauvignon Blanc and Riesling being produced alongside Malbec. 
With Barbeque season upon us Malbec is a great value wine that is perfect to have alongside a good steak and don't forget to look out for other Argentinean wines for something a bit different.
Take your Radio, Podcasts and Music with you