Julie Harrison - The Wines of Burgundy - Part 2
Publish Date

Friday, 3 March 2017, 12:22PM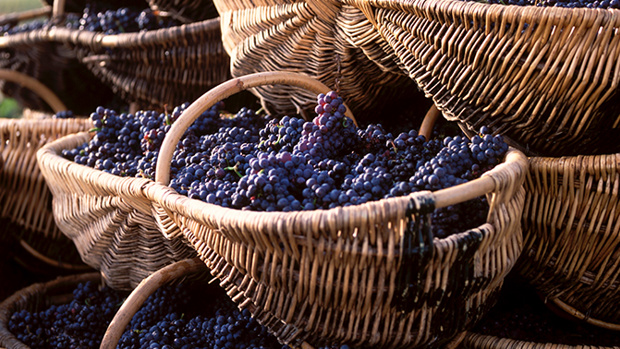 Author

By Julie Harrison
The Burgundy (Bourgogne) region extends from near Auxerre in the north to close to Lyon in the south.  It can be divided into 5 main areas, the most northerly region being Chablis where Chardonnay is king.   Chablis comprises around 5000 hectares of land which has more in common with nearby Champagne than the rest of Burgundy.   The area produces crisp, flinty wines the best of which are grown on chalky Kemmeridgian soil which retains and reflects heat helping the grapes ripen in this northern area.  It is also believed that this soil type gives Chablis its signature minerality.  Controversially the appellation was expanded in the 80's to include land made up of Portlandian chalk which does not produce such high quality wines.   These outer regions of Chablis are part of the Petit Chablis appellation which produces wines that are acidic and citrussy and designed to be drunk young.  The majority of wines from this region fall under the Chablis appellation.  These unoaked, steely, zesty wines have aromas of   pear and citrus.   Prime sites with good soil and better aspect within the Chablis region produce Premier Cru Chablis.  Expect stronger, rounder, richer wines with hints of nuttiness and spice.  At the top of the quality pyramid are Chablis Grand Cru which are grown on premium plots in the area.   These wines are quite different from standard Chablis.  They are more golden in colour, richer, have often had some oak treatment and can have good aging potential.   The characteristics of the Grand Cru wines differ quite considerably from producer to producer depending on what wine making techniques have been employed.   
Heading 85 miles southeast of Chablis you come to the Cote d'Or which means golden slop and indeed you will need a lot of gold to enjoy the Grand Cru wines of this region, which are considered to be some of the best in the world.   The limestone escarpment of the Cote d'Or is divided into the Cote de Nuits in the north and Cote de Beaune in the south.   Pinot Noir is the main variety in the Cote de Nuits with a whopping 24 Grand Cru appellations found here.  Famous villages include Gevrey-Chambertin, Morey-St -Denis, Flagey-Echezeaux, Nuits-St Georges, Vougeot, Chambolle-Musigny and Vosne-Romanee.  Vosne-Romanee is home to La Romanee-Conti and La Tache.  At their best they are rich, intense, complex wines often requiring aging for a good period of time to bring out their true character. 
There are 8 Grand Cru in the Cote de Beaune with 7 of these being Chardonnay producers, including Montrachet, Batard-Montrachet, Corton and Corton-Charlemagne. Whilst wines from these vineyards are above most people's budget, village wine from Meursault, St-Aubin, Puligny-Montrachet and Chassagne Montrachet are more reasonably priced.  If you want to splash out try a Premier Cru from a well known vineyard for a special treat.  The best Chardonnay from this region is rich and buttery with flavours of nuts and spice.   There are some key Pinot Noir appellations in the Cote de Beaune including Aloxe-Corton, Pommard and Volnay.  The Pinot Noir of Volnay is probably one of the more approachable from Burgundy as it has smoothness to it with aromas of violet, raspberry and plum, whereas the wines of Pommard and Aloxe Corton tend to be tannic, rich and powerful and need some time in the bottle.
South of the Cote de Beaune is Cote-Chalonnaise.    Not such perfect soil and lower altitude means wine from this region are not as highly regarded as wines from the Cote d'Or but they do represent  value for money  Look out for Premier Cru Pinot Noir from Givry,  affordable Pinot Noir and Chardonnay from  Mercurey and the sparkling Cremant de Bourgogne from Rully. The village of Bouzeron specialises in the white wine Aligote which is a refreshing, acidic wine with floral, apple and citrus aromas. Its high acidity makes it a great wine to use for Kir.  Further south is the Maconnais which is the wine factory of Burgundy and it here you will find good value Macon-Villages Chardonnay and Pouilly-Fuisse.  This area is starting to have a more Mediterranean feel to it which shows in the wines.  Pouilly-Fuisse is a rich, full bodied, smoky Chardonnay with honey and stone fruit flavours often with some oak treatment.
If you are a Pinot Noir or Chardonnay lover then trying wine from Burgundy is a must.  Bear in mind that despite this region being the home of the best Chardonnay and Pinot Noir in the world the numerous producers mean that quality is a bit up and down.  Generic Appellation Bordeaux Controlee/Protegee can be disappointing and it pays to do your research to find out what villages and vineyards are considered to be superior and spending a bit more to try these.   Although expensive, good wines from this region are great for cellaring and well worth having as part of a long-tem wine collection.
About Julie
Julie and soon to be husband, Frenchman, Richard Guerra own Frog in a Barrel Wine Shop and Thirsty Frog Wine Bar in Milford. After developing an interest in wine at Massey University, Julie completed a Post Graduate Diploma in Wine Making and Viticulture at the University of Adelaide and following this worked in Australia for a number of years at Penfold Wines and Andrew Garrett Wines.  
Travelling in Europe Julie developed an interest in European wines and now Richard and Julie import wine from France to sell in their shop and bar.  Julie is looking forward to sharing her knowledge of local and imported wines.

Take your Radio, Podcasts and Music with you