Kiwis' favourite Easter treat revealed
Publish Date

Thursday, 13 April 2017, 10:58AM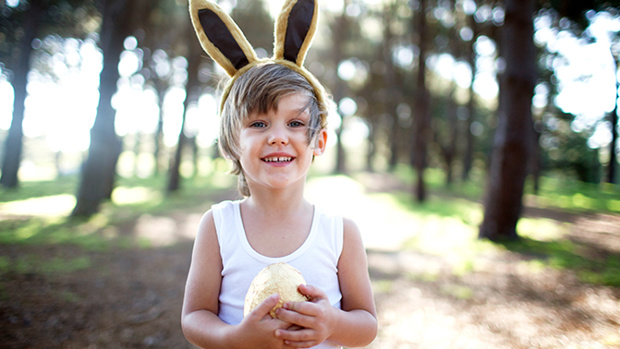 Kiwis are on track to devour car-loads of chocolate this Easter, with marshmallow eggs taking the top spot as our favourite sweet treat.
Countdown estimates it is selling the equivalent of 23,200 chilly bins full of chocolate eggs, 135 Toyota Corollas' worth of marshmallow eggs and a record number of hot cross buns this year.
Marshmallow eggs were Kiwis' favourite Easter egg, according to both Countdown and Foodstuffs.
"Our shoppers are marshmallow lovers," said Foodstuffs spokeswoman Catherine Reiss.


"The top two sellers for Easter week are likely to be the 10-pack and the eight-pack of Cadbury foil-wrapped marshmallow eggs.
"In the North Island alone, Foodstuffs will sell more than 68,000 packets of them in the week leading up to Easter."
Countdown's merchandise manager Chris Fisher also named the marshmallow egg as Kiwis' favourite based on sales figures.
And the holiday wasn't just an excuse to gorge on chocolate.
Last Easter Countdown sold 12 million individual hot cross buns and the company expected to sell even more this year, 12.5 million by the end of Easter - nearly three buns for every Kiwi.
Its bakers power through more than 600,000kg of wheat, 55,000kg of sultanas and 12,000kg of Hershey's chocolate chips in the dough being made in the lead-up to Easter.
Hot cross buns have been on the shelves since January, and despite purists' protests that was too early, sales figures showed one million were sold in that first month alone.
Fisher said Easter treats were on people's minds well before the holiday itself began.
"Kiwis' love affair with hot cross buns seems to start as soon as they finish their
mince pies and pavlovas from Christmas," he said.
"Traditional fruit hot cross buns are still our most popular flavour, making up 50 per cent of our sales.
Chocolate came second followed by fruitless buns.


Photo / Getty Images
Countdown anticipates selling 89,000kg of the famous chocolate bunny which is the equivalent weight of approximately 65,000 real rabbits.
At Foodstuffs stores, 260,000 Malteser chocolate bunnies were sold in the last 12 week Easter period in the North Island alone.
This article was first published on NZ Herald and is republished here with permission.
Take your Radio, Podcasts and Music with you