Nadia Lim's Chocolate Avocado Mousse
Publish Date

Tuesday, 15 November 2016, 4:42PM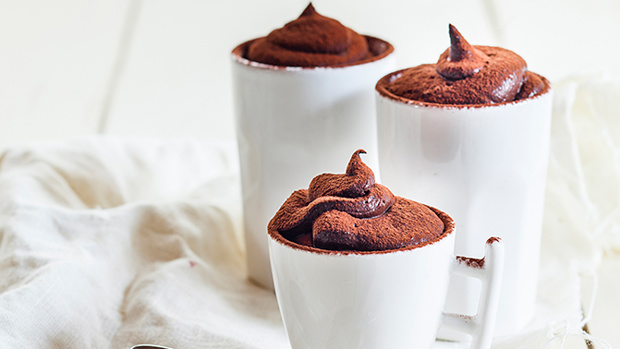 Using avocados in desserts is one of the healthy dessert maker's best-kept secrets; their smooth creamy texture lends itself well to ice-creams, gelatos, cheesecakes and chocolate mousse (instead of using cream), yet its flavour is so subtle no one would ever guess. Give it a go in this decadent chocolate avocado mousse and you'll see what I mean.
Ingredients
125 g Dark chocolate, 60-70% cocoa, broken into pieces
2 Avocados, firm and ripe, chopped
⅓ cup Coconut cream
3 Tbsp Runny honey + add to shopping list
Directions
Melt chocolate in a double boiler: place chocolate in a bowl to melt, whilst stirring frequently, over a saucepan of simmering water (make sure the water does not touch the bottom of the bowl or else it will risk the chocolate burning or becoming grainy).
Puree avocado, coconut cream, honey and melted chocolate together until smooth. 
Spoon into serving glasses and chill in fridge. Garnish with chocolate shavings or berries.


Take your Radio, Podcasts and Music with you