Red Wine Ice Cream Recipe
Publish Date

Monday, 13 March 2017, 10:38AM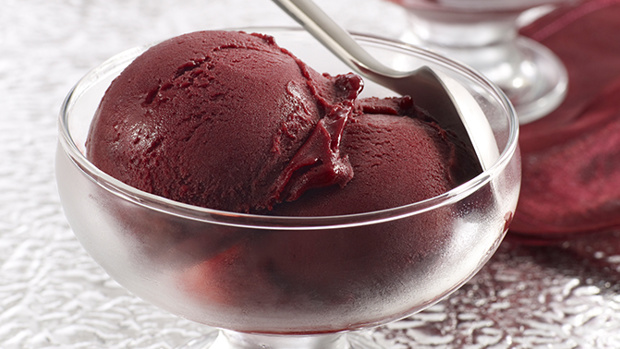 Jessica Pinney, the co-owner of a food blog with Janette Staub called Cooking with Janica, has shared her amazing recipe for two of life's finer foods: red wine and ice cream. 
Red Wine Ice Cream Recipe

Ingredients
1 bottle of red wine (I used a Merlot)
2/3 cup brown sugar
2 cups heavy whipping cream
1 cup half & half
4 egg yolks
1 vanilla bean

Directions
The first step in making our wine ice cream is to reduce the wine down to a syrup-y liquid. Pour your bottle of red wine in to a large pot and simmer over low medium heat until it is reduced to one cup of liquid. This took about an hour for me, but it could be sooner, so you should keep an eye on yours. Once it has been reduced, set aside.
In a medium pot, whisk together the brown sugar, and whipping cream. Cut your vanilla bean in half and scrape out that beautiful vanilla caviar into the pot. Add the bean pod to the pot as well.
Stir constantly while cooking over medium heat until it begins to steam, but before it boils.
Beat your egg yolks with a fork or with a mixer until they are light colored. Remove the vanilla bean pod from the cream and slowly add the cream in to the egg yolks. It is important to add the cream to the eggs very slowly so that they do not curdle.
Once you have successfully added the cream to the eggs, pour the mixture back in to the pot and cook over medium heat until it thickens and turns in to a custard. If it sticks to the back of a wooden spoon, it is done. Remove from it from heat.
Pour the mixture through a strainer and into a large bowl. Stir in the half and half and the reduced wine.
Chill the mixture in the fridge for an hour or two until cold. Add to your ice cream maker (I use this one) and freeze according to directions. (For me this is about 30 minutes). If it is too soft for your liking, stick in the freezer for a few more hours.
Then sit back and serve yourself a glass of Red Wine Ice Cream alongside a glass of red wine!
Recipe from Cooking with Janica
Take your Radio, Podcasts and Music with you