Liz Dobson - Performance Utes
Publish Date

Wednesday, 28 February 2018, 12:48PM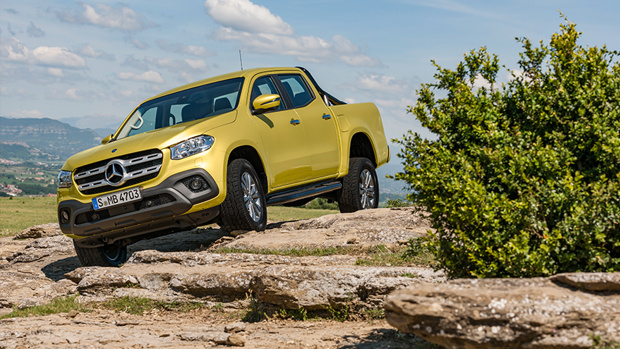 Gone are the days that you'll only find a ute on the farm, instead they've moved out of the country and are now firmly established as city slickers.
You just need to look at your local supermarket carpark and you'll see a ute or two. Whereas once they would be used to transport ewes on the farm, the closest they'll get to sheep are lamb chops in shopping bags on the back seat.
Still need convincing? The top selling vehicles three years in a row in New Zealand wasn't a Toyota Corolla car but the Ford Ranger ute.
The ute, or officially known as medium pick-up trucks, are taking over SUVs as the family vehicle. They're ideal for chucking mountain bikes, camping equipment or dirty beach gear in the tray, or for taking gardening waste to the tip.  They are the pick for towing caravans and horse floats too.
But the trend this year is the next step: performance utes. These are vehicles that not only look spectacularly sporty but are also strong players off-road.
What also sets these pick-ups apart from tradie utes is the price, with buyers speccing them up and the final bill more than $100,000.
FORD RANGER RAPTOR 

Based on the famous Ford F-150 Raptor, this upscale Ranger goes on sale in New Zealand in the middle of the year, with the price to be announced closer to launch date but expect it to start from $80,000. It's longer, wider and higher than the standard Ranger and comes with famous (and expensive) Fox Racing Shox shock absorbers. This means the ute can travel at high speeds off-road. It has the first ever combination from Ford of a 2-litre, bi-turbo diesel engine paired with the new 10-speed automatic transmission. It also has a new front grille with stand out 'Ford' lettering. The Raptor will attract Ranger owners who want a model with the famous American badge.
MERCEDES-BENZ X-CLASS 

The premium German brand shocked many people in 2016 when it revealed it was making a ute. The X-Class is a collaboration with Renault-Nissan and the German brand made a decision eight years ago to focus on a premium ute. The range of high-end X-Class utes, to be launched in New Zealand in April, will initially be offered with two four-cylinder diesel engines (from the Nissan Nivara utes), to be followed later in the year by a new V6 diesel engine. And it's that V6 diesel from Mercedes-Benz that will set precedence in New Zealand when it comes to performance utes as it will have the luxurious and high spec interior from the Mercedes E-Class sedan. Price for the V6 is to announced closer to launch but I'd expect it to be in the late $80,000s.
VOLKSWAGEN AMAROK V6 

This German vehicle is already dominating the top end of the ute segment in New Zealand thanks to its 3-litre turbo diesel engine, producing 165kW of power and 550Nm of Torque. It's priced from $71,990 but Volkswagen Commercial NZ says many buyers spec it up.  It has an eight-speed automatic gearbox and plus VW's smart 4Motion all-wheel drive system. It cleverly combines VW's passenger vehicle technology to make it feel like you're driving a car rather than a large pick-up. The interior is more suited for the sneakers rather than gum boots while the exterior of the range of V6 Amarok is sophisticated.
ABOUT LIZ DOBSON

There are three questions most people ask Liz when they hear she's the editor at large for Driven (www.driven.co.nz). The first is, "what car should I buy?" (what you can afford), "what's the best car you've driven?" (that's a tough one as I drive at least two new vehicles a week) and "can I be your assistant?" (join the queue).
Take your Radio, Podcasts and Music with you