Stephanie Holmes - Europe's Best City Breaks
Publish Date

Thursday, 19 April 2018, 12:13PM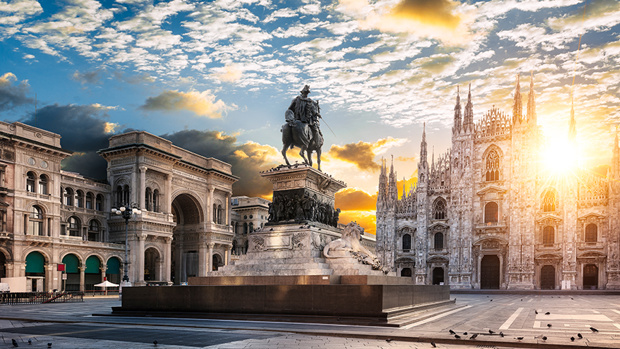 Palermo, Italy
Why it's good: Named Italy's 2018 Capital of Culture, this Sicilian city has historical influences from the Greeks, Romans, Normans, French and Spanish, giving an eclectic mix of architecture. As you'd expect from an Italian city, there are churches, great food, markets and beaches, but without the crowds of Rome, Venice or Florence.
When to go: Shoulder season — April/May or September/October for pleasant weather but fewer crowds.
Dubrovnik, Croatia
Why it's good: I visited Dubrovnik in late August last year and fell in love with the jumble of terracotta roofs and limestone cobblestones of the Old City. You'll find extensive history, great weather and welcoming people. Just be prepared for crowds and high accommodation prices if you're visiting in summer.
When to go: Shoulder season — April/May or September/October. Or visit in winter and you'll pretty much have the place to yourself.
Hamburg, Germany
Why it's good: Germany's second-biggest city is surrounded by water with rivers, canals and a large lake, as well as parks and a thriving cafe culture. It's also great for shopping, museums, history and architecture.
When to go: May/June for summer; November/December for Christmas markets and snow.
Copenhagen, Denmark
Why it's good: One of Europe's most stylish cities, Copenhagen tops many a "must-visit" list, with its Michelin-starred restaurants, fashion and furniture stores and picturesque colourful buildings lining Nyhavn harbour, the former home of Hans Christian Andersen.
When to go: May to August, although if you're a foodie, be warned that some top restaurants close in July and August.
Reykjavik, Iceland
Why it's good: Small on the international scale, Reykjavik is punching above its weight when it comes to visitor numbers. It's a popular cruise ship destination, draws in Northern Lights tourists from around the world, and also has a reputation for being effortlessly cool. While you're there, enjoy Iceland's great outdoors and geothermal pools, as well as its rich arts and food culture.
When to go: October to April to see the Northern Lights; May and September for fewer people and lower prices.
Lisbon, Portugal
Why it's good: Less visited than other popular European destinations like Rome and Barcelona, Lisbon offers great value for money, with affordable food and accommodation and many of its best attractions free to enter. The colourful streets and pretty Portuguese tiles on the buildings will make your Instagram feed pop and the sun-drenched beaches give time to relax.
When to go: Shoulder season — March to May for pleasant weather and better prices.
Edinburgh, Scotland
Why it's good: With a 12th-century castle overlooking the city, classic architecture and world-famous culture, Edinburgh deserves to be on every traveller's wish list. From the Old Town to the Royal Mile to Arthur's Seat, there's much to attract visitors all year round and not just when the famous Festival and Hogmany celebrations are happening.
When to go: To avoid the festival and New Year crowds, try May to June.
Stephanie Holmes is NZ Herald's Deputy Travel Editor, you can find her work here: www.nzherald.co.nz/travel/
Take your Radio, Podcasts and Music with you